'There is going to be sledging, there is going to be banter'
'We'll do whatever we have to do to play our best cricket'
'Banter is part of the game'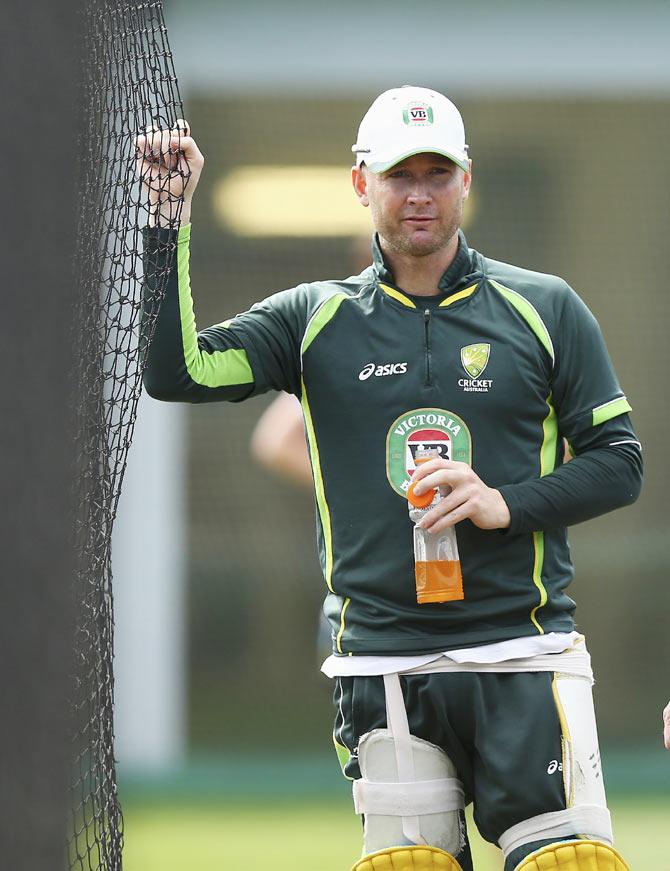 Australia's Michael Clarke takes a break during a nets session at the Sydney Cricket Ground on Wednesday. Photograph: Ryan Pierse/Getty Images
There's never been any love lost between the Australian and the Indian cricket teams. The fiercest of rivals, their matches are often as much a test of temperament as their skills with bat and ball.
- Don't miss our 2015 World Cup coverage
The two teams have made no secret of their mutual dislike, and waste little time reminding each other during games.
In cricket, it's known as sledging, in American sports, it's called trash-talking. Either way, when Australia and India meet on the cricket field, verbal altercations are expected.
For the game's traditionalists, sledging is a blight on the modern version of the so-called 'gentleman's game', a sport synonymous with the virtues of fair play.
But for the Australian and Indian players, it's an accepted part of the game and neither team has any intentions of toning it down in Thursday's World Cup semi-final at the Sydney Cricket Ground.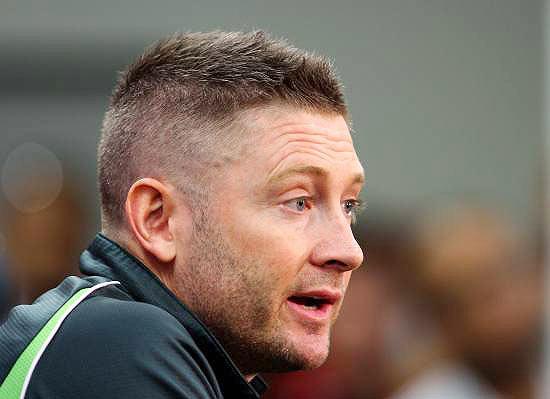 Australian captain Michael Clarke speaks during a press conference at the Sydney Cricket Ground on Wednesday. Photograph: Vipin Pawar/Solaris Images
"There is going to be sledging, there is going to be banter," the Australian captain Michael Clarke told a news conference on Wednesday.
"It's really important for us to focus on what's important, and that is playing our best cricket. It's not what you say, it's what you do."
The Australians have often been accused by their rivals of taking things too far and the International Cricket Council has warned both teams to be on their best behaviour after a string of incidents during their recent test and one-day warm-up series.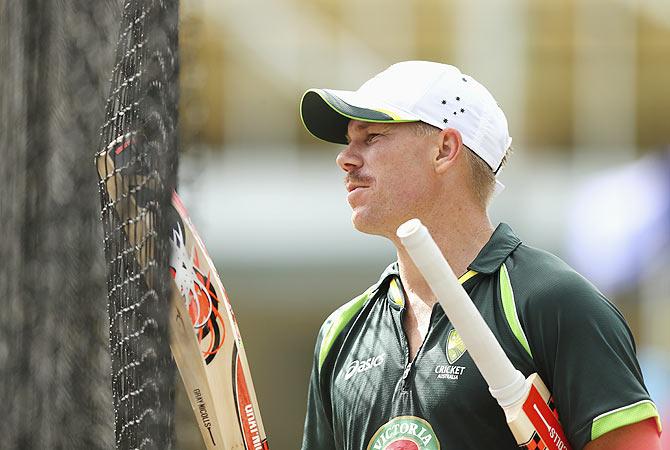 Australia's David Warner during nets session. Photograph: Ryan Pierse/Getty Images
The Australian opening batsman David Warner was fined twice before the World Cup had even begun for his part in two separate on-field rows and risks suspension if he gets embroiled in another row.
"David will be fine," Clarke said.
"He knows the rules, as we all do, and his rules are no different than the rest of ours.
"We'll do whatever we have to do to play our best cricket."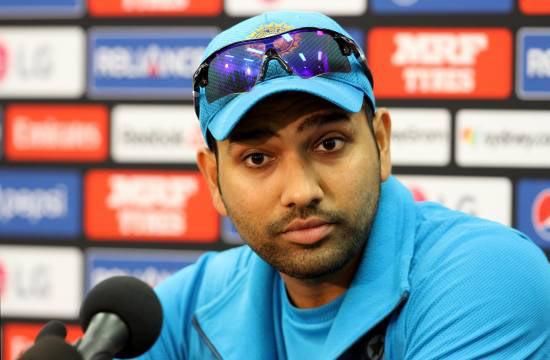 Rohit Sharma. Photograph: Vipin Pawar/Solaris Images
The Indian opening batsman Rohit Sharma, who was involved in one of the spats with Warner, said his team were not planning to tone things down.
- How is Raina preparing for the massive Aus test in semis?
- Johnson ready to shoulder new 'responsibility'
"It's part of the game," Rohit said.
"If there is a bit of banter going around, so be it. There will be times where you'll see a lot of bowlers and fielders getting right in their faces. Yeah, there will be times.
"But as a team, we have to stick to our game plan and try to execute what we've been doing."
"I just hope it doesn't cross the line. We all know as professional cricketers there are boundaries which we don't need to cross. So, as long as it's inside those boundaries, we'll be fine."