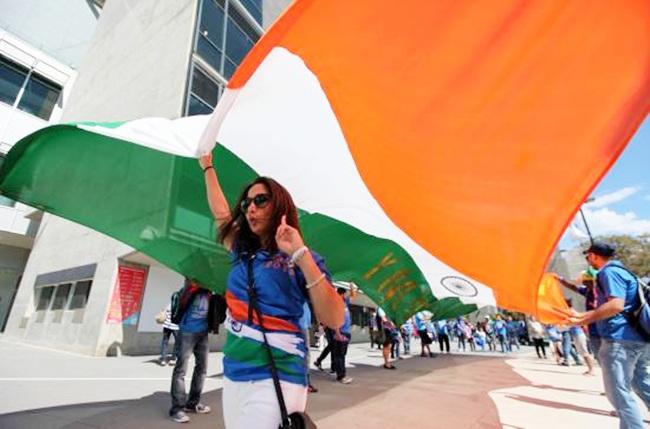 Indian fans are all set to dominate the Sydney Cricket Ground (SCG) in Sydney when the defending champions take on Australia in their World Cup semifinal tie and the co-founder of the 'Swami Army' has claimed that the Australian fans are just scratching the barrel there.
The doosra: Dhawan can help Team India reach the Shikhar
Will 'big' player Kohli stand up against Aussies in semis?
Organisers are privately expecting a staggering 70 per cent of a sold out Sydney crowd to be reportedly made up of fanatical Indian supporters and the tournament hosts are likely to feel kicked out of their own party at the SCG.
Turning SCG into replica of Eden Gardens is ripe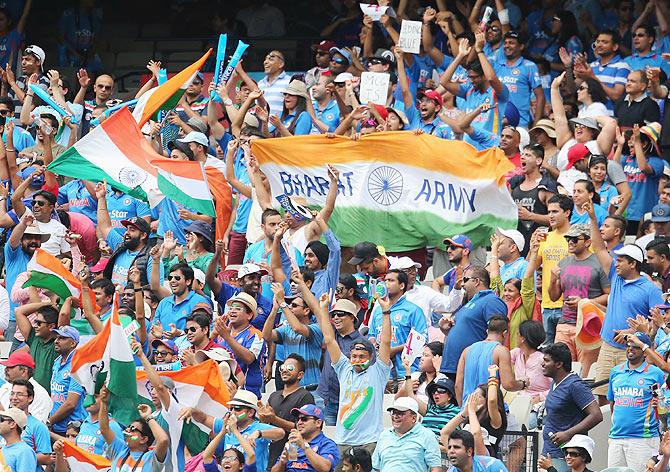 The prospect of SCG turning into a replica of Eden Gardens, Kolkata, is ripe and Australian players like Michael Clarke and David Warner have issued an impassioned call to arms for fans to create a gold out on Thursday, having sensed that already.
Pitch perfect? Team India coach, Atkinson inspect SCG strip
How is Raina preparing for the massive Aus test in semis?
Pitch perfect? Team India coach, Atkinson inspect SCG strip
Intensity high as bitter rivals India-Australia set for semis faceoff
Even SCG-locals, the Sydney Swans, are set to be brought on board to help spread the 'gold out' message. But co-founder of the Swami Army, Kartik Ayyalasomayajula says that the Australians are merely scraping the barrel there, as this is the biggest down under Indian sporting event of all time. He added that India versus Australia in a World Cup semifinal, it doesn't get much bigger than that.
Australian fans going to be outnumbered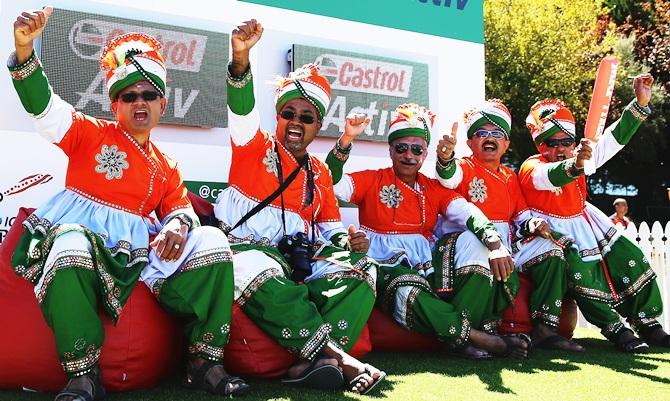 Ayyalasomayajula said that he believes that the tweets definitely say that the Australian fans are going to be outnumbered, adding that he would have thought that would be a standard expectation for the Aussie fans without their heroes going on Twitter to plead with them.
Ayyalasomayajula pointed out that Australia won't have seen this level of support or atmosphere for cricket game, adding that one has to go to the sub-continent countries to get that kind of feel, so he insisted that they are effectively bringing that atmosphere to Sydney. He claimed that it's going to be a spectacle.
Are you watching the World Cup? Please share your videos, photos and comments here