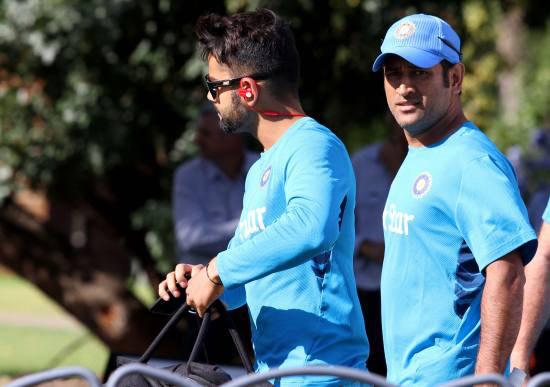 Virat Kohli (left) with Mahendra Singh Dhoni. Photograph: Solaris Images

There was lot of speculation about the Mahendra Singh Dhoni-Virat Kohli relationship. But if you walked in to the Hotel Hyatt in Perth on Tuesday afternoon, you would say all that was just rumour.

As one entered the hotel porch, there was India's captain and his deputy engrossed in a chat like long-lost friends. Even from handshaking distance it was difficult to hear what they were speaking.

While Kohli was in shorts and a white vest, the skipper looked as cool as ever in his red tees and army green baggy pants.

Dhoni did acknowledge the presence of a few scribes with a smile even as Kohli had a look at his i-pad.

Once Mohammed Shami joined them, the three left the hotel as it was lunch time. No marks for guessing where they headed, as the hotel menu was dominated mostly by oriental and Aussie cuisine, which probably does not suit Indian taste buds.

Old world charm of the WACA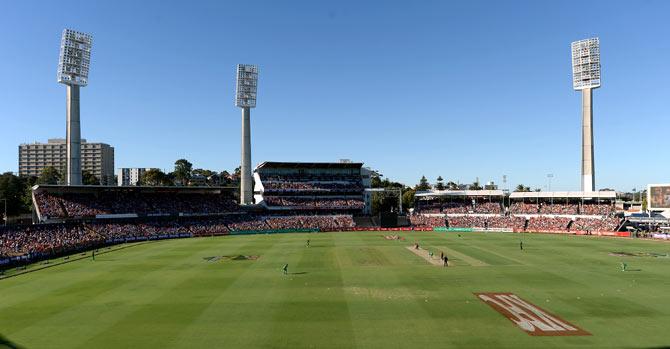 The WACA stadium in Perth. Photograph: Gareth Copley/Getty Images
While no one can deny the history and legacy that is attached with the Adelaide Oval and Melbourne Cricket Ground, they can at best be termed as concrete jungles, somewhat similar to newly-built swanky Indian cricket stadia.

However, the moment one enters the WACA ground in Perth, the old world charm refuses to leave you. The grass banks, the Lilee-Marsh stands along with the new bucket seats is a nice amalgamation of old and new.

Whenever there is an international match, the big manual scoreboard of the WACA shows Western Australia's 'Team of Century' with all the leading Test players' emerging from the state adorning the board.

It has Dennis Lillee, Rod Marsh, Justin Langer, Geoff Marsh, Kim Hughes, Terry Alderman, Graham McKenzie, John Inverarity, Greg Shepherd, Bruce Yardley, Graeme Wood.

The WACA's media manager, Glem Foreman, said, "That's our 'Team of Century'. Whenever there is an international match we put up the board with the special eleven's name."

The other interesting aspect is that each portion of the red-bricked outer boundary wall of the WACA has a poster of Western Australia players, like Lillee, Hughes, Marsh, Langer, Mike Velletta (hero 1987 Reliance Cup final), Bruce Reid, Graham McKenzie to name a few.

Where cemeteries and vineyards peacefully co-exist
As one takes a walk down towards the WACA on a hot afternoon with the 'Freemantle Doctor' making its presence felt, the eerie silence does catch you by surprise.

A human being on the street is a rarity. Cemeteries on both sides of the road makes the surrounding even quieter. The Eastern part of Perth, where the WACA is situated, is full of wine shops as Western Australia is a place known for its world famous vineyard.

Only a three-hour drive down River Margaret will bring you to the best wine region of the world where they produce Chardonnay, Sauvignon Blanc, Semillon and Cabernet Sauvignon.
The World Cup, as never before on Rediff.com