A selection of musings from around the cricket World Cup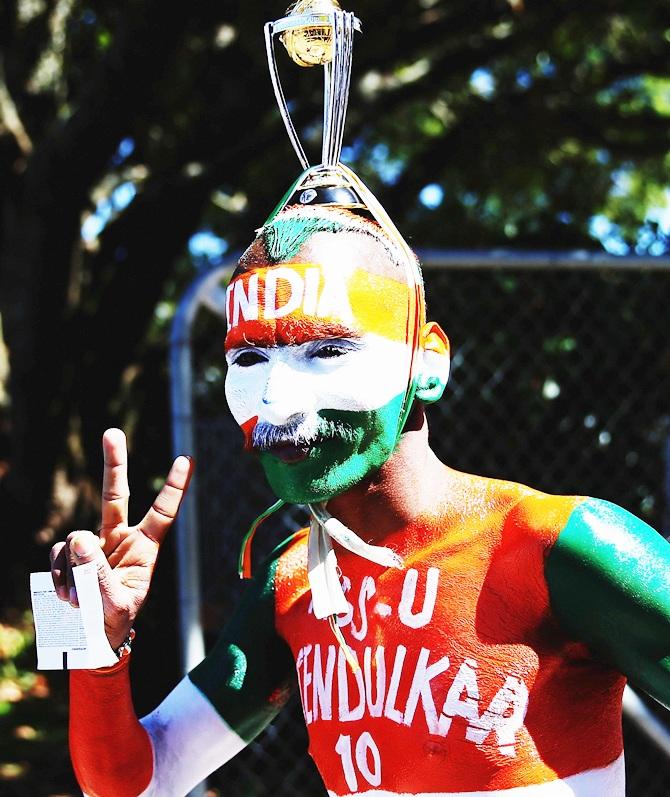 Sudhir Gautam attends the 2015 ICC Cricket World Cup match. Photograph: Hannah Peters/Getty Imagess
Adelaide. Melbourne. Perth. Hamilton. Auckland. He's everywhere the Indian team plays.
Yet, he has no source of income.
Predict your FOUR World Cup semi-finalists
Six key moments in India's winning run at the World Cup
He's a frequent visitor at Sachin Tendulkar's plush Bandra residence, often sharing a meal with India's most wanted.
Yet, he can't remember when last he spoke to his father.
How to make a ten-team World Cup work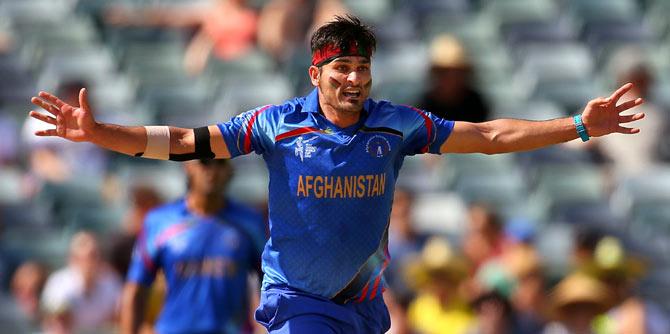 Afghanistan fast bowler Hamid Hassan. Photograph: Paul Kane/Getty Images
There are ways of making the Associates an integral part of the tournament while still keeping the event competitive and lucrative.
World Cup is Australia's to lose in a day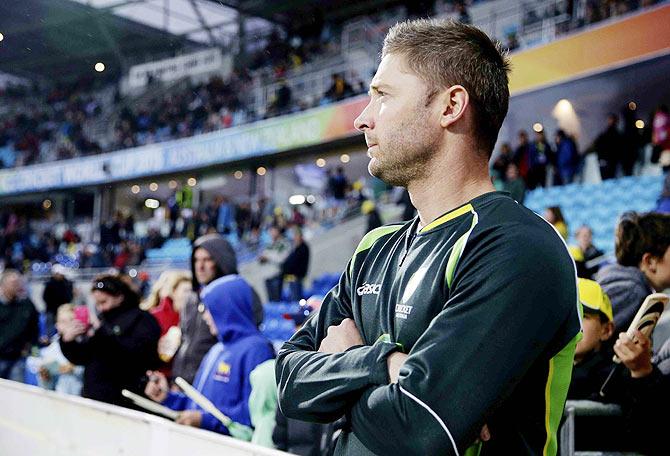 Australia's Michael Clarke waits for play to restart. Photograph: Hamish Blair/Reuters
Five meandering weeks of preliminaries produced only one significant outcome, the elimination of England. Now that we are at the business end, the World Cup even more plainly than before is Australia's to lose. But a sobering reality of the knock-out phase of a one-day tournament is that it would take only one day to lose it. It is a thought both to spook and galvanise the Australians.
Like a whole nation unsure of its off stump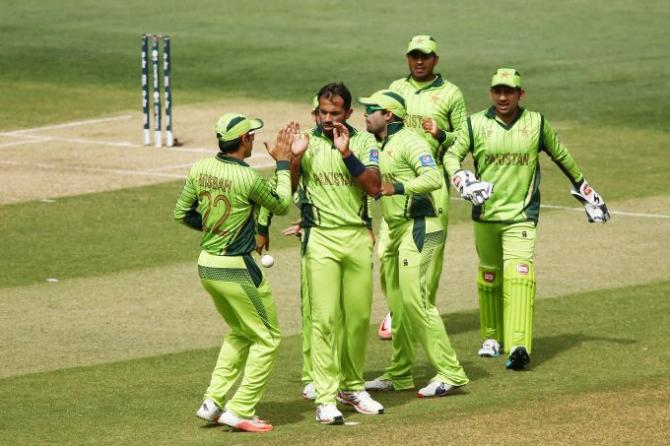 Wahab Riaz of Pakistan is congratulated by teammates during the World Cup match. Photograph: Morne de Klerk/Getty Images
When Pakistan stepped up against Ireland in their winner-takes-all encounter at Adelaide on Sunday, the nation had already been through a swift shift in disposition; the atrocious performance against India and West Indies, the scare against Zimbabwe and the splash of seam and swing against South Africa all within a fortnight.
Don't miss Prem Panicker on World Cup 2015!