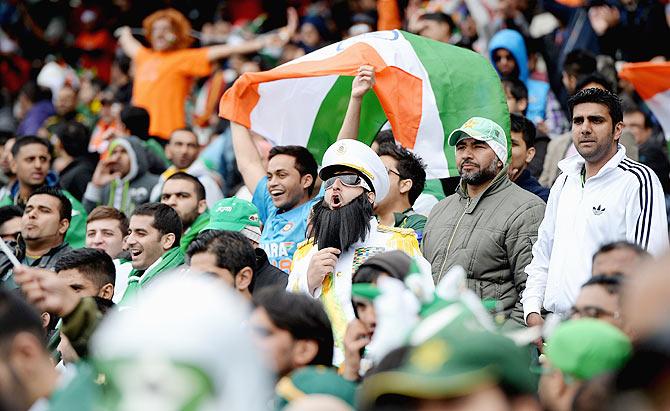 Pakistan and India fans cheer during the ICC Champions Trophy match between India and Pakiatan in June 2013. Photograph: Gareth Copley/Getty Images
With less than 24 hours to go before the curtain goes up on the 2105 ICC World Cup, the excitement is palpable.
There is plenty of expectation from fans who have travelled Down Under.
Hosts New Zealand and Australia open the tournament with their matches against Sri Lanka and England respectively, but the big blockbuster is on Sunday when arch-rivals India meet Pakistan.
The last five times when the subcontinental rivals faced each other, India were always on the winning side.
But Dawn.com's Umair Qazi says there are enough reasons to believe that this time round, Pakistan will finally turn tables on arch-rivals India. Here are some stats that Dawn.com has drawn up to support that claim.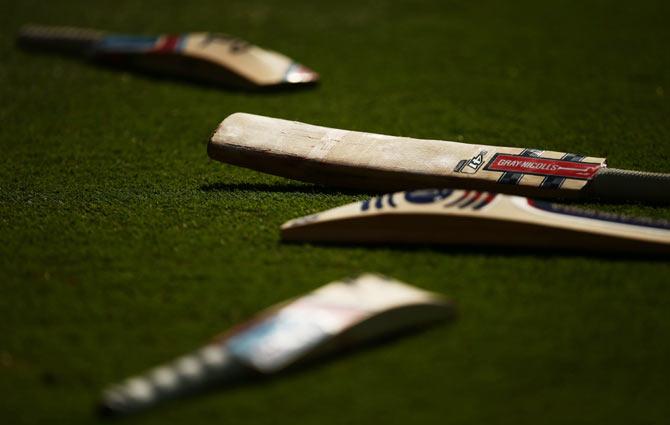 Bats lying at the Sydney Cricket Ground. Photograph: Matt King/Getty Images
With that high octane clash certain to grab most eye-balls, a cricket-bat manufacturing company in Kashmir is experiencing a boom in sales.
Situated in the town of Halmullah in Srinagar, labourers strive hard to produce quality bats from Kashmir willow.
Kashmir is the leading exporter of cricket bats after the UK, with their product being used widely in Australia, England, India and Pakistan among others. Check out more of that on theguardian.com...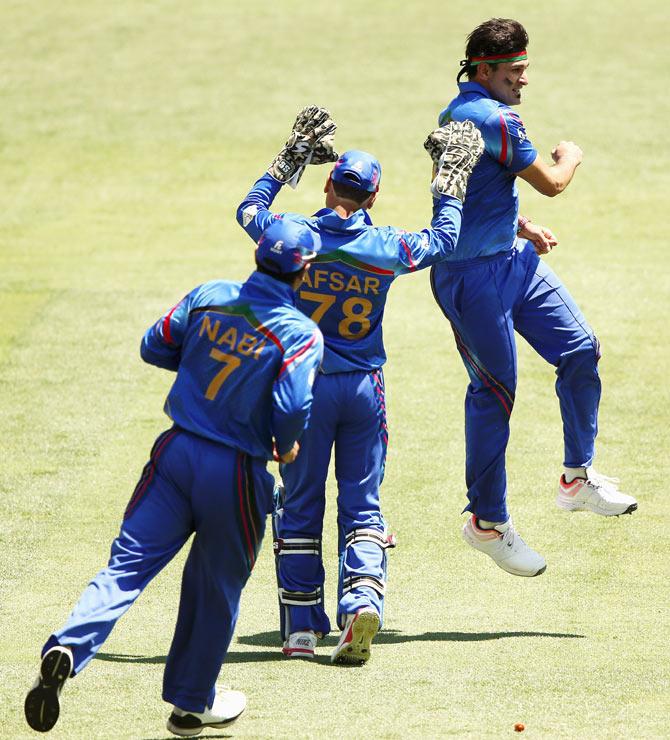 Hamid Hassan of Afghanistan celebrates after bowling Shikhar Dhawan of India during their 2015 ICC Cricket World Cup warm up match at Adelaide Oval on Tuesday. Photograph: Daniel Kalisz/Getty Images
So while the game of cricket provides employment and business for some on the eastern side of the Pakistan border, the sport has become a beacon of hope for those on the north-western side of the Pakistan border.
Yes, the war torn region of Afghanistan has taken to the sport and how!
One of cricket's newest nations, they put up a mighty fight before going down to India in their World Cup warm-up last Tuesday.
But theirs is not just another story. Many Afghan cricketers learned the nuances of the sport in refugee camps.
"I was 10 years old in Peshawar," said Afghan cricketer Samiullah Shenwari.
"Everyone was playing it in Pakistan, so we just picked it up there in the alleyways." More of that on smh.com.au.