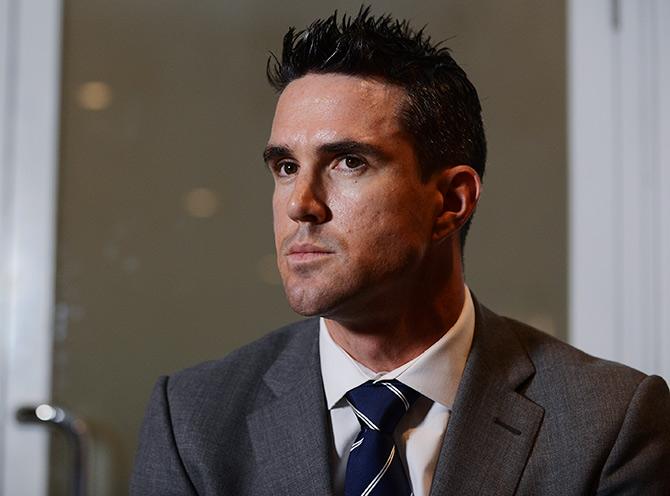 IMAGE: England cricketer Kevin Pietersen attends a news conference. Photograph: Reuters
Kevin Pietersen has said he should not have been made England captain in 2008 and only took the job because there was nobody else who could do it.
Pietersen had a five-month spell as captain that ended in January 2009 when he resigned after just three Tests and nine one-day internationals, following a falling out with England coach Peter Moores, who was sacked following the dispute.
"I shouldn't have got the job but there was no-one else," Pietersen told the BBC on Friday.
"I'd do a much better job now. There were certain circumstances that I wish I had done better. But I'm honest enough to admit it was a bad time for me to captain."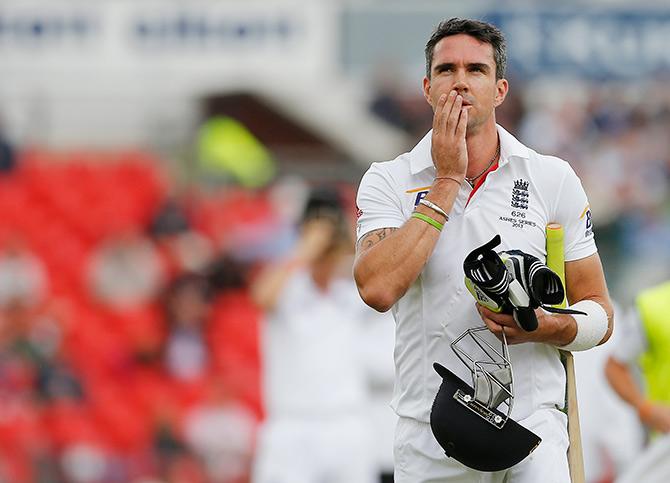 IMAGE: England's Kevin Pietersen during a practice session. Photograph: Reuters
Pietersen also said that Michael Vaughan was the best captain he worked under and recalled how the former Yorkshire batsmen was able to instill confidence in him.
"When I went to South Africa, he (Vaughan) said to the guys, 'This is going to be a very hostile environment for KP and we're going to look after him like one of us," the controversial South African-born batsman said.
"'If anyone goes after him in any situation, we as a collective unit will absolutely crucify whoever goes at him and we're going to defend him.'
"That speech gave me confidence. I thought, 'Geez, I've got this great captain of England who is telling me I'm going to play and he's going to back me and he wants every single player to back me.' The confidence that gave me made me play the way I did for him," he added.
Pietersen, who hit 8,181 runs in 104 Tests including 23 centuries, was sacked by England last year following a number of incidents that culminated in a 5-0 Ashes defeat in Australia during which he was accused of being disengaged from the team.