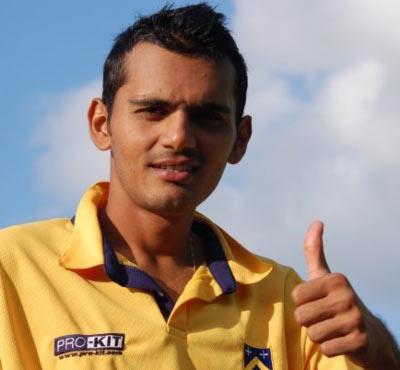 Mumbai Ranji Trophy cricketer Hiken Shah on Monday expressed surprise over the Board of Control for Cricket in India finding him guilty of making a "corrupt approach" to a fellow-player, insisting he had only approached Pravin Tambe for a "coaching thing".

"I am shocked. I have not been involved in any irregular activity. I have replied to the BCCI and there is nothing more that I want to say," Shah, who is now in England playing club cricket in Lancashire league told a television channel.

The BCCI said Shah was found guilty of breaching its Anti-Corruption Code for participants and the matter was referred to its disciplinary committee for further action.
It is learned that he made a "corrupt approach" to Mumbai team mate Tambe, who promptly reported the incident to the BCCI.

The 30-year-old batsman, who was not part of any Indian Premier League team, played 37 first-class matches for Mumbai and scored 2160 runs, at an average of 42.35.

"I have no idea what is happening. I had just met Pravin Tambe for coaching thing and not any irregular activity," Shah said when probed further.
Image: Hiken Shah
Photograph courtesy: Hiken Shah/Facebook
Also read:
- I also want to play for my country some day: Hiken Shah