'Ishant Sharma should have shed his ego and kept his base price in the range of Rs 30 lakh'
'Natarajan's ability to bowl slowers and block-hole deliveries at the death clinched it for him'
Irfan Pathan got a reality check of a different kind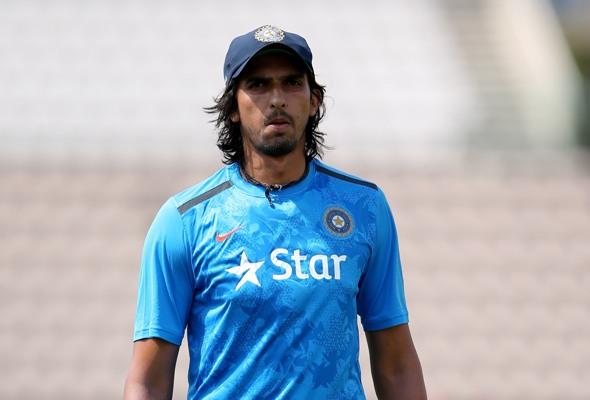 IMAGE: Ishant Sharma suffered for a huge base price of ₹ 2 crore as he went unsold during both the rounds. Photograph: Getty Images
Ben Stokes may have fetched a record price at the Indian Premier League auction on Monday but the clamour to sign uncapped Indian talent showed that the franchises and their scouts have been diligent with their homework.
TOP 10 buys at IPL Auction 2017
If one tries to decode how the mindset of a franchise owner work, it needs to be understood that some of the perceptions about tried and tested players work either ways -- at times to a player's advantage and at other times to their disadvantage.
Ishant Sharma suffered for a huge base price of ₹ 2 crore as he went unsold during both the rounds.
"Ishant Sharma shouldn't have kept his base price at ₹2 crore. Firstly, he doesn't play for India in T20s and not considered a white ball bowler. He is only playing Test cricket. Ideally, he should have shed his ego and kept his base price in the range of Rs 30 lakh. Varun Aaron gained just because of that even though Ishant probably has more quality," an IPL team top boss, who was at the auction table said.
Left-arm seamer Thangarasu Natarajan or off-spinner Krishnappa Gowtham gained with their performances in Tamil Nadu Premier League (TNPL) and Karnataka Premier League respectively. Natarajan got Rs 3 Crore from KXIP while Gowtham Rs 2 Crore from Mumbai Indians.
"Natarajan's ability to bowl slowers and block-hole deliveries at the death clinched it for him. He was consistent in TNPL. IPL is a different ball game but with someone like Virender Sehwag guiding him and Murali Vijay for company, Natarajan can only improve. And don't forget, he is a regular in Tamil Nadu's Ranji team too," an IPL talent scout said.
Cheteshwar Pujara had reasonably nominal base price of Rs 50 lakh but being dubbed as 'Test specialist' became his undoing with a career strike rate of 105 plus in 55 T20 games that he has played.
"I hope the perceptions changes," Pujara had recently said in Hyderabad but at times heady comparisons with Rahul 'The Wall' Dravid can have its own pitfalls. Result no IPL contract for second successive year.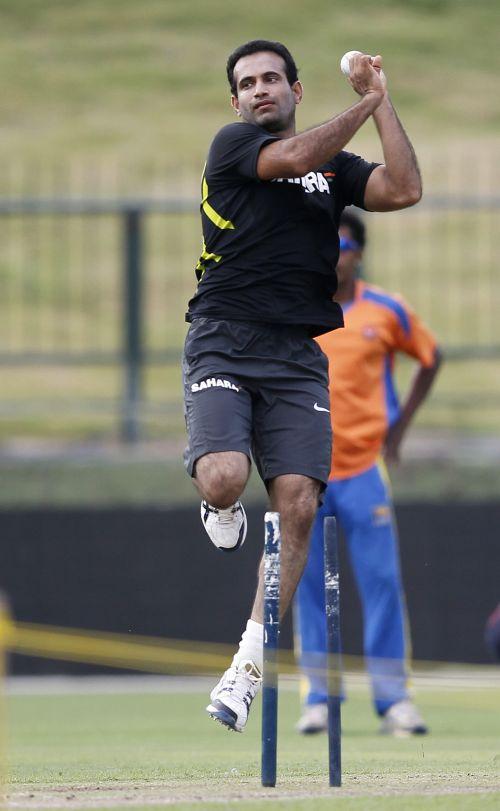 IMAGE: The running joke about Irfan Pathan is that he is a 'January to June' player. Photograph: Dinuka Liyanawatte/Reuters
Irfan Pathan got a reality check of a different kind. What was spoken about in hushed tones in Indian cricketing circles hit him smack on the face.
The running joke about Pathan Junior is that he is a "January to June" player, who performs just before auctions only to fizzle out when domestic season starts in October.
Irfan may feel hard done by but a drop in pace, not being the biggest of hitters didn't help his cause either even though there were a couple of good performances in the Mushtaq Ali T20 that became a talking point in social media.
What was Irfan's bane turned out to be a boon for a certain Basil Thampi from Kerala who got a Rs 85 lakh deal from Gujarat Lions.
The live matches at Mushtaq Ali Trophy showed Thampi hitting 140 clicks regularly and being able to deliver yorkers during death overs regularly. He can get hit but will only get better with time.
If perception works negatively for Pujara, it worked positively for Rajasthan's left-arm pacer Aniket Chaudhary, who got a Rs 2 crore deal from Royal Challengers.
Aniket has been regular at Indian Test team nets and skipper Virat Kohli has regularly faced him. Kohli has an idea of what Aniket can bring to the table and no wonder RCB went whole hog for him at the auction.
Mohammed Siraj, who landed a Rs 2.6 crore deal from Sunrisers Hyderabad, has picked 40 plus wickets in the Ranji Trophy, has been on national selector's fringe radar playing in Irani Trophy as well as warm-up game against Australia 'A'.
VVS Laxman has some idea about Hyderabadi talent and hence was picked.
Pawan Negi and Karn Sharma not even close to selection in Indian team got the deals purely being specialists in the shortest format. Negi being a left-arm spinner can be used a restrictive option and Karn with his googly as an attacking option. That both can use long handle was an added benefit.
For Priyank Panchal his 1400 plus runs in Ranji Trophy clubbed him as a red ball cricket expert and hence no deals.
Prithvi Shaw is a wonderful talent but at 17 years, there is no harm in throwing him at the deep end of the IPL pool as he is someone to watch out for.