Former Sri Lanka captain Hashan Tillakaratne has denied naming ex-skippers Aravinda de Silva and Sanath Jayasuriya as being involved in match-fixing.
Tillakaratne had earlier claimed that the practice of match-fixing has been rampant in Sri Lanka since 1992.
Quashing reports by a Lankan website that he had revealed the names of de Silva and Jayasuriya, Tillakaratne made a statement denying mentioning any names to President Mahinda Rajapaksa during a recent meeting.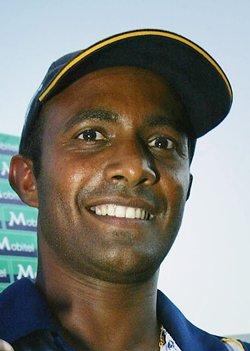 "While my wife Apsari Tillakaratne and Rev Uduwe Dhammaloka also took part with me in a meeting which had been summoned by His Excellency the President to find out about the earlier statement I had made to this assembly, I would like to insist to this august assembly that there was no mention of any player or person at that meeting," Tillakaratne stated.
Tillakaratne, who is now an opposition UNP member in the Western Provincial Council, made this statement at a Council meeting, according to Daily Mirror.
A Lankan website had reported that Tillakaratne had named de Silva and Jayasuriya as involved in match fixing when he met the president along with popular Buddhist monk Uduwe Dhammaloka.
Tillakaratne also said that he is co-operating with the Sri Lanka Police investigation and the ICC investigation into the allegations he had made about match fixing.
"The Criminal Investigation Department summoned me twice and I fully co-operated on both occasions. I would like to insist that I am the plaintiff and not the accused in this case," Tillakaratne said.
"My telephone numbers have been provided to the ICC to let them contact me at any time they want. Sri Lanka Cricket has also provided me with the telephone numbers of the relevant authorities for me to contact them," he added.
Tillakaratne was a member of Sri Lanka's only World Cup-winning team in 1996 along with Jayasuriya and de Silva.
In a television interview, Tillakaratne had said that matches were fixed during his career and fixing was rampant in Lankan cricket since 1992. He had said he would reveal the names of those involved in fixing matches at an appropriate time.
He had also questioned several decisions of Sri Lankan team management and captain during the recent World Cup final between India and Sri Lanka, which was played in Mumbai on April 2.