'How they want to use me as a scapegoat over an interview – I'll tell you what I do every day after court, believe me, when I break this down to y'all it will be like a movie'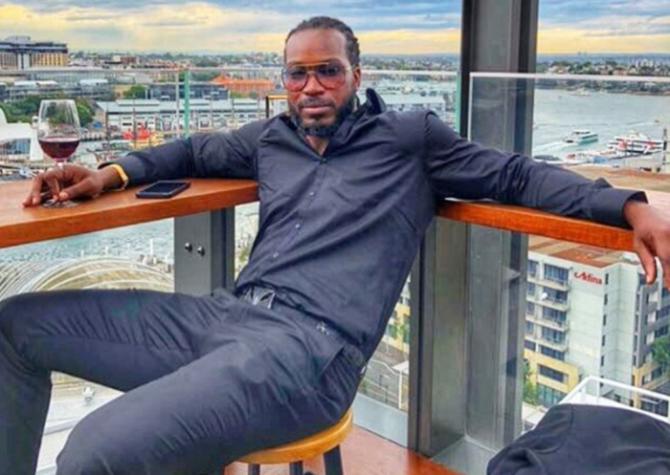 IMAGE: Chris Gayle has so much to say. Photograph: Chris Gayle/Instagram
West Indies star batsman Chris Gayle is seeking to cash in on a defamation case against an Australian media company in the New South Wales Supreme Court on Monday over an alleged incident during the 2015 World Cup.
The jury found Fairfax media had failed to establish the truth of a series of reports it ran alleging the 103-Test cricketer had exposed himself to a masseuse during the tournament.
It also found Fairfax had failed to establish that the allegation Gayle had propositioned the masseuse was 'substantially true'.
Gayle is hoping to cash in on his defamation case with Fairfax Media after the West Indies cricketer announced bidding for his tell-all story will begin at $420,000.
In a series of posts on Twitter, the washbuckling West Indies opener, suggested there was an agenda against him before and after the court appearance, and a move to get him banned from cricket.
"I have a very interested successful story to tell," he tweeted.
"It can be an exclusive 60 mins interview or y'all just have to wait on my next book!"
"It's about what transpired in court and behind the scenes in Australia, how they went to bigger heads to get me ban."
"How they want to use me as a scapegoat over an interview – I'll tell you what I do every day after court, believe me, when I break this down to y'all it will be like a movie."
Gayle added that there would be "no holding back" and that he had "so much to say".