Former India captain Sourav Ganguly has declined to react to the comments made by Greg Chappell in his autobiography Fierce Focus.
"I have no comments to make. I haven't read the book and I really don't want to speak on this issue," Ganguly said.
- Chappell spills beans on bitter relationship with Ganguly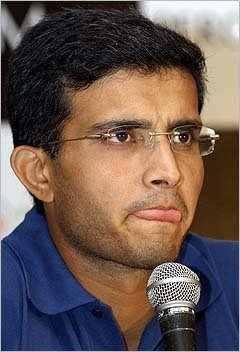 Revealing details of the tumultuous relationship he shared with former captain Ganguly, Chappell who was India coach from 2005-07 revealed that there was "no bigger panicker" than Ganguly and that the left-hander's idea probably was 'you scratch my back, I scratch yours'.
"He expected I would be so grateful to him for getting me the job that I'd become his henchman in his battle to remain captain. I, on the other hand, took on a job with the primary responsibility to Indian cricket and the Indian people," Chappell has stated in his book.