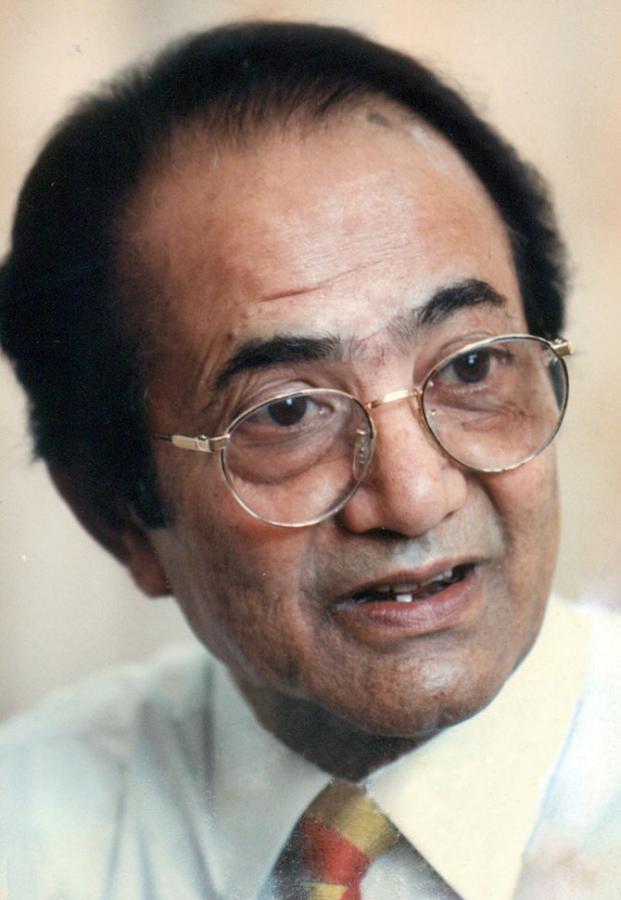 Pakistan's legendary former captain and batsman Hanif Mohammad, who held the record for the longest innings in Test cricket, passed away on Thursday after a prolonged battle with lung cancer.
A spokesman for the Aga Khan Hospital, where he was being treated, confirmed that Hanif passed away at the age of 81.
"He was in Intensive Care Unit and on a ventilator for respiratory problems and passed away today," he said.
Hanif, had earlier in the day, been declared clinically dead for around six minutes before he was revived to life.
His son, Shoaib Muhammad, had first announced from the hospital on various television channels that his father had passed away after losing a protracted battle with various ailments, but few minutes later it was clarified that Hanif was still alive.
"His heartbeat had stopped for six minutes but the doctors managed to revive his heartbeat back," Shoaib said.
However, after a few hours, Shoaib confirmed that his father was no more.
"He is now on a ventilator and in intensive care unit getting treatment for complications due to his lung cancer," the spokesman said.

Hanif, known as the 'Little Master' for his batting skills, was diagnosed with lung cancer in 2013 and went to London for surgery and treatment and returned home well.

But Shoaib said the cancer had spread with time.

He was a member of Pakistan's first squad that toured India in 1954-55 and went on to play 55 Test matches for his country.
He is revered as one of Pakistan's greatest batsman after playing the longest innings in Test history -- a mammoth 970-minute (16 hours and 10 minutes), 337 against the West Indies at Bridgetown in 1958.

A year later he followed it up with a record first-class score of 499, for Karachi against Bhawalpur in Karachi, during which he broke Sir Don Bradman's record of 452 runs.

Hanif's 449 remained a record for 34 years until West Indies star Brian Lara scored 501 not out for Warwickshire against Durham in 1994.
Indian batting legends Sunil Gavaskar and Sachin Tendulkar, who is also fondly called 'Little Master', were fans of Hanif, who had repeatedly said he admired their batting and never missed their matches.
Members of the Indian team were always feted by Hanif on their visits to Pakistan and some years back the Mumbai Cricket Association had invited him for a function in which Tendulkar was also present.
Born in Junagadh, India, Hanif belonged to an illustrious sporting family, his brothers, Wazir, Mushtaq and Sadiq also representing Pakistan with distinction in Test cricket while his son Shoaib also played 45 Tests and 63 ODIs for Pakistan.
File Image: Hanif Mohammad
Photograph: Jewella C Miranda