The head of International Cricket Council's Anti-Corruption Unit has categorically rejected suggestions it struck a deal to protect New Zealand captain Brendon McCullum from punishment for not reporting an alleged match-fixing approach in 2008.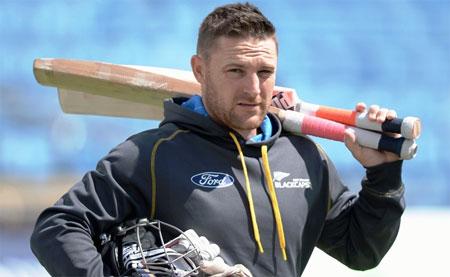 "I can say, absolutely categorically, there were no deals done with Brendon McCullum," Ronnie Flanagan said in a radio interview to Newstalk ZB on Saturday.
Flanagan denied that the ACU had entered into any deals with McCullum or New Zealand Cricket.
"This is absolute nonsense ... absolute, preposterous nonsense," he said.
He added that McCullum's "reputation is not sullied in my mind and I made that very clear to Brendon".
A statement made by McCullum to the ACU in 2011, in which he claimed to have been approached in 2008 by a former teammate to fix matches, was leaked to British media last year.
Questions have since been raised about why the ACU took no action against McCullum for his three-year delay in reporting the alleged approach.
Flanagan regretted that McCullum's reputation has been tarnished.
Under the ICC and ACU regulations at the time, players could report improper approaches to their team captain or team manager and were not obliged to involve the anti-corruption body.
In December, McCullum said he stood by evidence he gave at the London perjury trial of former teammate Chris Cairns.
Last November, Cairns was cleared of perjury and perverting the course of justice during a libel action about match-fixing at the end of a nine-week trial at Southwark Crown Court.
Image: New Zealand captain Brendon McCullum during a nets session
Photograph: Gareth Copley/Getty Images