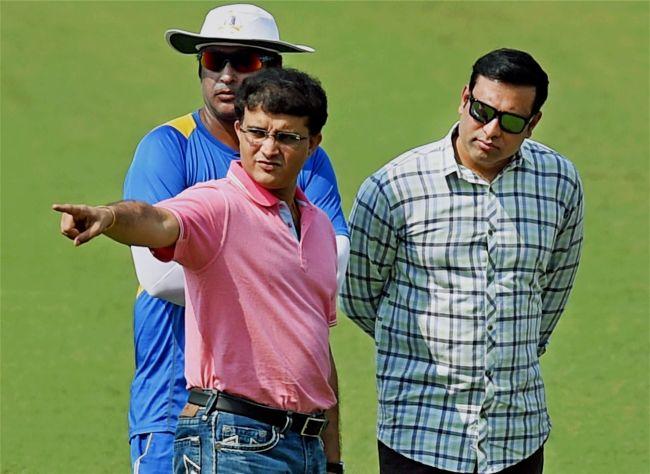 VVS Laxman with Sourav Ganguly. Photograph: PTI
VVS Laxman said that the English experience would help the cricketers do well in the gruelling Australia tour that precedes the World Cup.
"I'm sure we'll do well in Australia. The reason I believe this because they have got the talent and the potential. You have seen that in Lord's. It's unfortunate they did not do well after the match. It was one of the best victories Indian team had in overseas conditions," Laxman told reporters here.
"It's about converting them into win. At the same time England series would be a great learning experience for all the youngsters who played for the first time there," he said.
'Our batsmen struggled in bowler friendly wickets'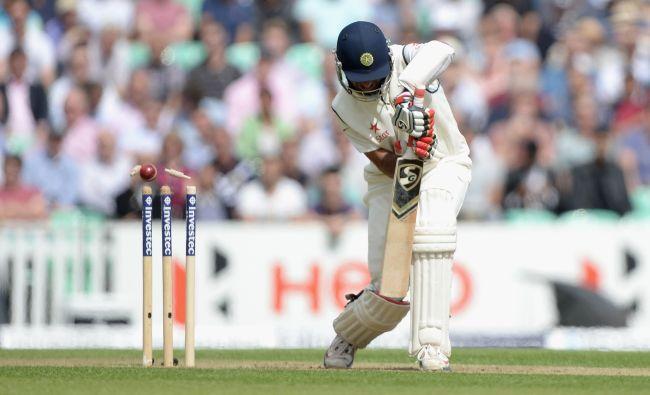 Cheteshwar Pujara is clean bowled. Photograph: Gareth Copley/Getty Images
Blaming batsmen's collective failure as the reason for the debacle, Laxman said, "Our batsmen struggled in bowler friendly wickets. We were losing the first four-five wickets within the one-hour mark. It's difficult to come back and save the game."
"We have to accept that our batsmen did not do well. But I'm sure the experience will only help them become better Test cricketers," he said.
Laxman said it was a welcome sign for the present crop of cricketers to score runs at good strike rates which gives spectators an opportunity to see result-oriented Tests.
"With the influence of T20 and ODI, the cricket has changed. You are now aiming to score at least 3.5 or 4 runs an over. When I played 2.5-3 runs an over was considered good.
"What is important is the time they spend in the middle and the amount of quality or impact knocks they play. If they get 100 runs in 80 balls, there's no problem in that. The quicker you score, the more opportunities the bowlers get to take wickets. I've always been a believer of getting hundreds especially at the domestic level," he said.
'It's important they perform in the opportunities they get'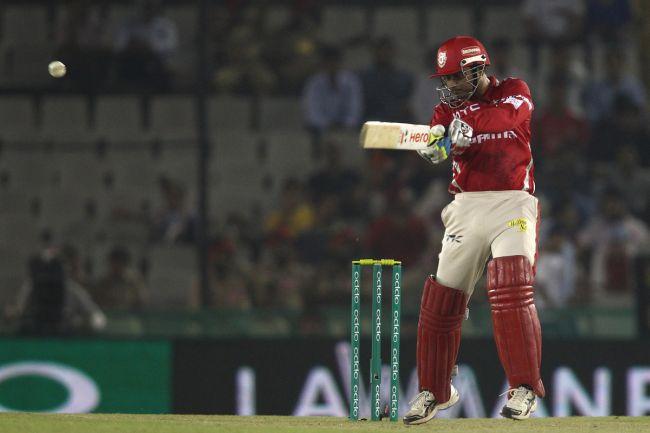 Virender Sehwag. Photograph: BCCI
There was nothing wrong in the temperament of the modern day cricketers who tend to score at a brisk pace, he said.
"When you see the number of 100s they score these days is quite a lot. A lot many cricketers are trying to play aggressive which is good. At the end of the day, you want results and don't want a drawn game."
Laxman said the only way for the batsmen's to make a way into the Indian side was by scoring hundreds and doubles at domestic level.
Asked whether some quality cricketers like Virender Sehwag would come back before the World Cup, he said: "We know they are fantastic players and match winners. But we have to wait and see how they perform in the domestic season. It's important they perform in the opportunities they get."
'Saha is a fantastic wicketkeeper'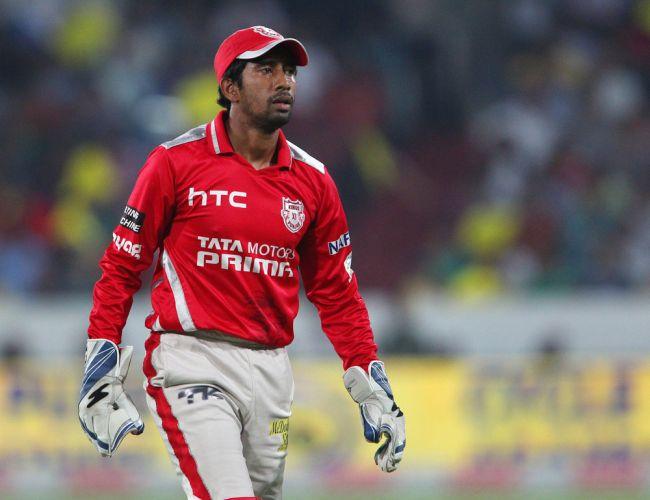 Wriddhiman Saha. Photograph: BCCI
Laxman was also effusive in praise for Bengal wicketkeeper batsman Wriddhiman Saha who has been named in the upcoming five ODI series against Sri Lanka.
Wishing Saha luck, Laxman said: "He's been a fantastic wicketkeeper, a hardworking, professional player with the way he prepares himself. He's been very consistent behind the wickets as well as while batting. He played some impact knocks for Kings XI Punjab last season in tough situations."
Laxman also praised the ICC for their crackdown on bowlers with suspect action. "Credit should be given to ICC has been proactive. I'm glad that ICC has taken a stern step."