More than 20 English county cricketers and two umpires are being questioned by anti-corruption detectives as part of the ICC's match-fixing investigation.
The ICC is speaking to players who were involved in the Bangladesh Premier League (BPL), which featured cricketers from around the world.
Ravi Bopara, Owais Shah, Kabir Ali, Phil Mustard and Dimitri Mascarenhas are among the players who have either been or will be interviewed by the England and Wales Cricket Board's anti-corruption unit, which is working in conjunction with the ICC, according to a Daily Telegraph report.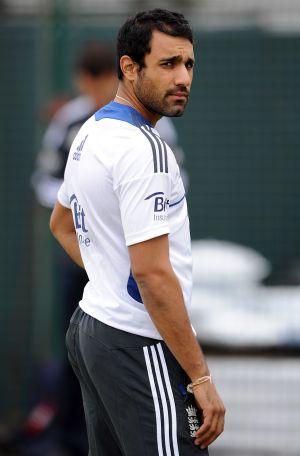 Two English umpires, Jeremy Lloyds and Richard Illingworth, who officiated in the BPL, have also reportedly been interviewed by the ECB's anti-corruption unit.
It is understood that none of the English players or umpires are accused of involvement in match fixing but they have been interviewed as part of an intelligence-gathering process.
Meanwhile, television reports in India claimed that the ICC's Anti-Corruption and Security Unit (ACSU) may have warned the BCCI regarding suspicious activity within the Indian Premier League (IPL), currently under investigation following the arrest of three cricketers - S Sreesanth, Ajit Chandila and Ankit Chavan.
"As a standard operating procedure, the ICC doesn't comment on ACSU activities," an ICC spokesperson said.
In Bangladesh, the anti-corruption team was believed to be present throughout the BPL in February and early suspicions fell on two matches involving eventual winners Dhaka Gladiators with unusual betting patterns surrounding a run-out in a match against Chittagong Kings and slow scoring in another match against Barisal Burners.
The ICC investigation has now reportedly been widened to include other matches.
The council had set up its anti-corruption unit a decade ago in the wake of the Hansie Cronje affair over a decade ago.
But it has managed only two successful convictions -– Marlon Samuels was banned for two years for contact with bookies and Kenyan Maurice Odumbe for dealing with illegal bookmakers.
Photograph: Chris Brunskill/Getty Images