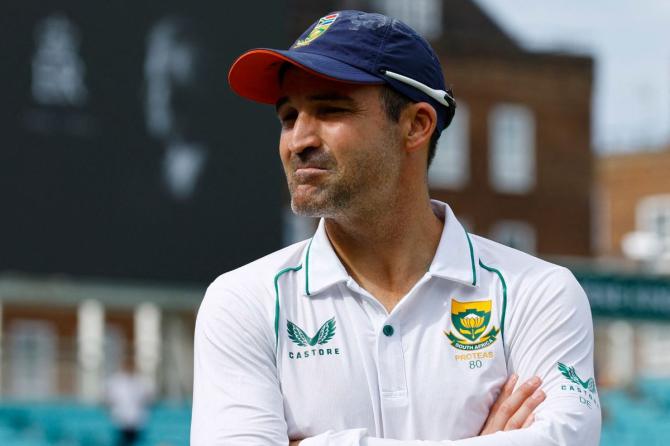 South Africa captain Dean Elgar said the hurt and embarrassment he felt at the series defeat in Australia had been ameliorated a little by his team's battling performance to save a draw in the final Test on Sunday.
The tourists batted out the last day at the Sydney Cricket Ground, denying Australia a series sweep and saving some face after losing the first Test inside two days in Brisbane and the second by a humiliating, innings and 182 runs in Melbourne.
"(I was) hurt, embarrassed (but) maybe a little bit less now after showing a hell of a lot of fight and some really positive signs in this game," Elgar told reporters at the SCG.
"We are an immensely proud nation and we play to win and when things don't go your way, those kinds of (emotions) do flow through your veins."
The opening batsman continued a poor run of personal form on Sunday when he was dismissed for 10 runs to leave him with an average of 9.33 over his six innings in the series, his best knock of 26 being curtailed when he was run out in Melbourne.
"It's just a bit frustrating that I could never get going throughout the series and when I did get going I managed to run myself out," he added.
"All around, it's extremely frustrating. I'd actually been batting well up to every game. There have been times when I've batted worse and got the performance."
Despite his and South Africa's poor showing in Australia, Elgar said he still wanted to continue as captain.
"I enjoy the pressure, it's nice. I think if scoring runs was happening now, it would have been a lot easier to say yes," he said.
"Obviously, you have to go into a different phase of yourself and ask those questions, which I have, and I still have the hunger and drive, no doubt."