Batting legend Rahul Dravid has termed his current stint as coach of India Under-19 and India 'A' cricket teams, as well as his mentorship of young athletes in Olympic sports as "exciting" and "fun".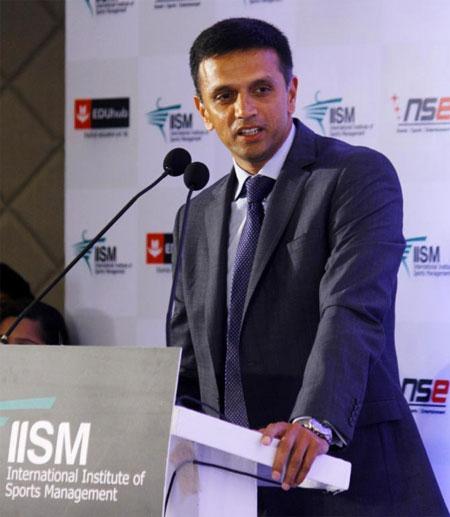 Also speaking about the upcoming Under-19 Cricket World Cup in Bangladesh Dravid said, "I think there is always good potential and good young talent. It's not necessarily about results. They are growing as players and going to represent India, and hopefully will bring laurels to the country."
The Aditya Birla Financial Services Group, on Monday, joined hands with the Rahul Dravid Mentorship Programme, which is aimed at supporting the country's next generation Olympians.
The programme seeks to promote young athletes in different disciplines and groom them for the Olympics by providing personalised mentorship from Dravid.
Talking about his association with the programme and his role as mentor, Dravid said: "For me, mentorship or coaching under-19 team is really helping young people on their journey, the same journey possibly that I had on. It's really an opportunity. It gives me a platform to share my experiences, some of the learning I had over 20 years of sports," Dravid said at a programme organised by GoSports Foundation in Mumbai.
Speaking about his association with GoSports Foundation programme, Dravid said it afforded him a chance to set young people on a path similar to the one he took when growing up in cricket.
"To be able to try and hopefully help a lot of young athletes in fulfilling their dream and making their journeys possibly bit easier in a difficult and tough environment," the former India captain said.
"It has been exciting, fun part of being retired now, to coach cricket teams, or Under-19 or working with these 19 athletes with GoSport Foundation," he said.
Dravid refused to answer questions on the Lodha Committee report which has suggested sweeping reforms in the BCCI in its recommendations submitted to the Supreme Court on Monday.
Image: Former India captain Rahul Dravid
Photograph: Hitesh Harisinghani/Rediff.com