Former Pakistan skipper Rameez Raja feels that time has come for Indian skipper Mahendra Singh Dhoni to quit Twenty20 captaincy after his side's string of losses so that some young player learns the ropes of leadership.
"I expect him to possibly exit T20 arena gracefully. Let others develop the team. Let other young captains come through," Rameez said.
"Indian subcontinent is stats-based cricket economy where fans look at the records. They do not look at how many matches India and Pakistan have won," he told a television channel.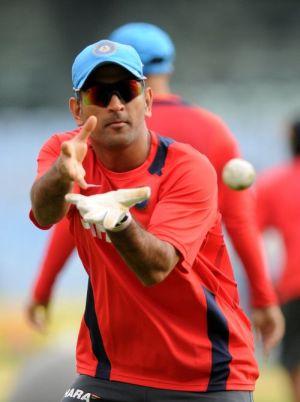 "I feel to arrest the slide, all good administrators and all good captains take tough decisions."
Another former Pakistan captain Wasim Akram said Dhoni should continue to bat at number six and should not come up the batting order at number four.
Asked if Dhoni should come up the batting order, Akram said, "I don't think so. I feel he is good at number six. If he comes out at number four, he may not get runs.
"Remember, he keeps (wicket). Keeping is most difficult in cricket. He has to sit and stand for every delivery for 300 balls and expecting him to come to bat at number four is not humanly possible," he said.
On Ishant Sharma, Akram said he was not impressed with the pacer's performance in the last two years.
"I think his pace has come down a bit. In the last match, he gave away 86 runs in 10 overs. He has to learn quickly," said Akram.
Akram also said that maverick paceman S Sreesanth can return to the Indian team but will have to play first class cricket.
"Sreesanth can swing the ball and with the pace he has, he can be in any format of the game as long as he is physically fit."
Photograph: BCCI