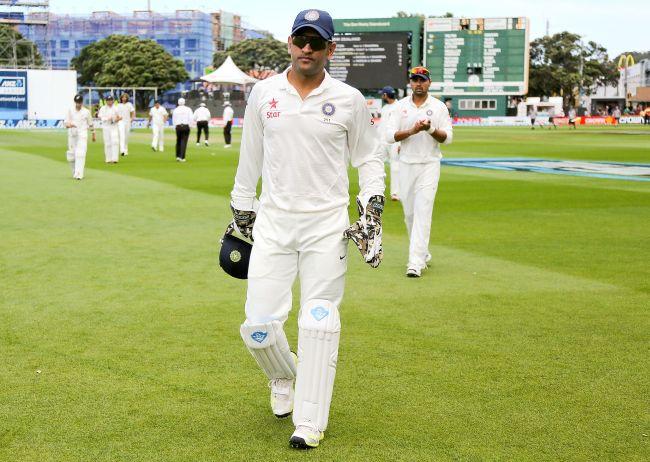 MS Dhoni. Photograph: Hagen Hopkins/Getty Images
Legendary West Indies fast bowler Michael Holding feels Mahendra Singh Dhoni is not "innovative and proactive enough as captain, especially in Tests" although India would remain a strong contender to retain their World Cup title in Australia next year.
Holding believes that captaining the Indian ODI team is "not a difficult task".
India have earned many laurels during Dhoni's captaincy but off late he has copped a lot of criticism, mainly for his leadership in the longest format.
"I don't think ODI captaincy is a problem (with Dhoni) but the longer form of the game is. I don't think he is innovative and proactive enough in the longer form of the game. But captaining in ODIs it is not too difficult. Therefore India can do well under him at the World Cup," Holding said.
'A lot of cricketers prefer playing limited overs cricket'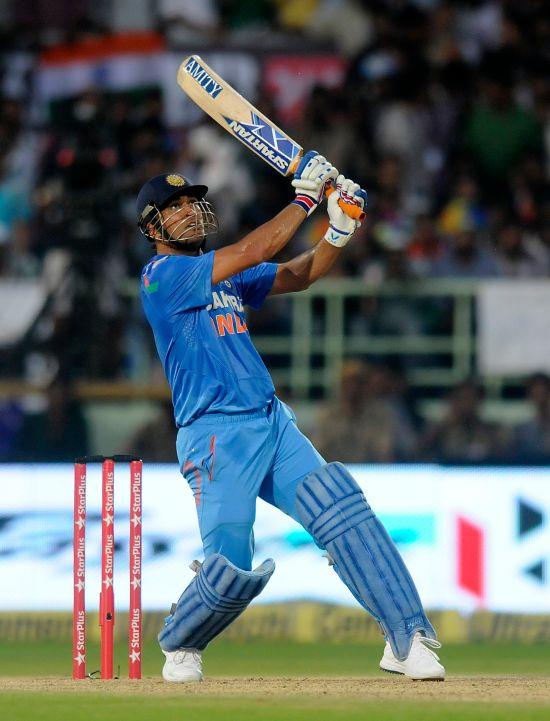 MS Dhoni hits a six. Photograph: BCCI
Holding feels that there are a lot of modern-day players, who ignore Test cricket for extending their ODI and T20 career. Holding feels choosing between Test and limited overs cricket is not a tough choice for the current crop of cricketers.
"Why only him (Dhoni), a lot of cricketers prefer playing limited overs cricket," said Holding, who was nicknamed 'Whispering Death' by umpire Dickie Bird for possessing one of the smoothest run-up that the cricketing world has ever seen.
"I don't think a lot of cricketers like playing Test cricket. It is not peculiar to him (Dhoni) alone. Money is one main reason and if you can work for short period of time and get more money, eventually you want to do that only," said the 60-year-old, who is respected for his straight talk as a commentator.
'You need your best team for the World Cup'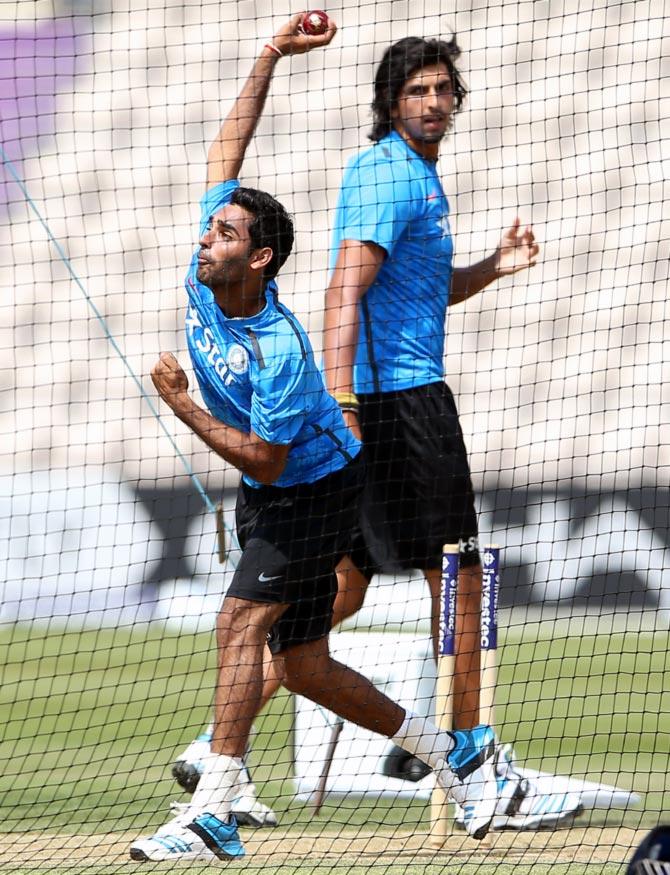 Bhuvneshwar Kumar (left) bowls in the nets as team mate Ishant Sharma looks on. Photograph: Scott Heavey/Getty Images
Asked about India's chance of defending the World Cup title in Australia and New Zealand early next year.
"I can't predict that. It is very hard to do that in one-day cricket. It matters who plays well on the day.
"Yes they (India) have a good enough team to challenge for the title. I think there about four or five teams that stand a realistic chance of winning but as I said it is a matter of how well you play on the day. Having names in your team doesn't guarantee that you are going to play well," said the Jamaican.
But does India have the bowlers for the conditions Down Under?
"You don't have to take a lot of wickets if you get enough runs on the board. I think last time India won the World Cup at home and you saw how they won it. They chased big totals," said Holding.
He reckons India must take Ishant Sharma to the World Cup and the lanky pacer along with Bhuvneshwar Kumar make a good pairing.
"I think Ishant Sharma is a very good bowler. You need your best team for the World Cup and he finds himself in that best team.
"Bhuvneshwar could be another strong bowler if used sparingly. He is not a very strong guy and therefore needs to be doing less work than what he is doing," added Holding.