'Ravichandran Ashwin hates bowling to him, that's a fact... but he needs to get some runs'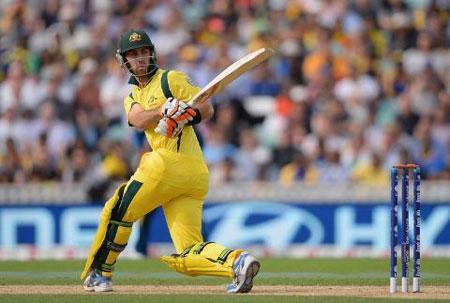 Former Australian batsman Dean Jones believes mercurial all-rounder Glenn Maxwell, who recently drew flak from his teammates and management for his 'disappointing' comments about wicketkeeper-batsman Mathew Wade, needs to find a mentor in order to make better decisions about what he says and also how he bats.
Controversial all-rounder Glenn Maxwell could still find himself on the outer in Australia's second one-day international against New Zealand in Canberra on Tuesday.
Maxwell was not selected for the first game against New Zealand in Sydney, which Australia won by 68 runs, and was fined by the team for comments he made beforehand to express how "painful" it had been for him to bat behind wicketkeeper Wade for Victoria.
Jones, who himself is no stranger to differences with officialdom, stated that Maxwell's struggles suggested a lack of good advice around him.
"I think he really needs a mentor," he was quoted as saying by ESPNcricinfo.
"I don't want my sportsmen to come out of cookie moulds. I want them to have a personality and be able to say what they want, but I don't think that was the right forum for him to do it. He's got enough charisma in the way he plays. At the top of his game, he's in our team, first pick, and I think he's going to India."
"But the fact remains that I think he needs a mentor, whether that be Chris Rogers, or Michael Hussey or Mark Taylor or someone like that, who he could speak to and vent. I often did with Stacky or my dad, get it off your chest and then say 'okay, this is what we need to do'," he added.
The 55-year-old also insisted that no player can be successful in international cricket without having someone he could speak honestly and candidly to.
"He's a bit of a repeat offender and that's hurting people. Now, is he worth working for? Yep, I think he is, he's got a lot to offer. (Ravichandran) Ashwin hates bowling to him, that's a fact... but he needs to get some runs," Jones said.