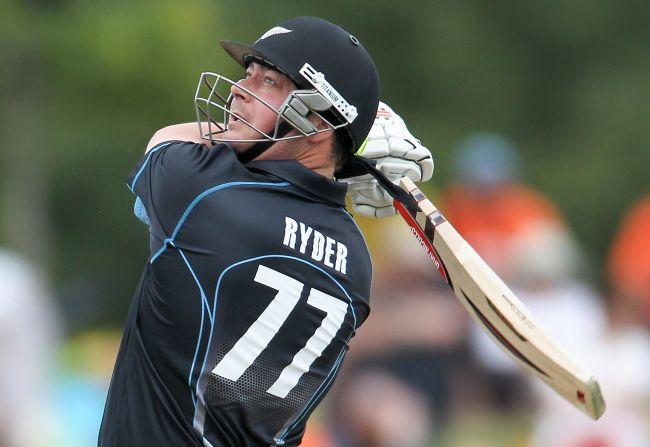 Jesse Ryder. Photograph: Martin Hunter/Getty Images
Jesse Ryder's blistering return to form may not be enough to get him rushed back into the international game, according to New Zealand captain Brendon McCullum.
Ryder, who has been kept out of the national side due to multiple off-field incidents, smashed 136 off just 57 balls for Otago against an Ireland side on Thursday.
But McCullum told reporters after New Zealand' 72-run loss to South Africa on Friday that there were no plans to fast-track the 30-year-old back into the team unless everyone was convinced he was ready.
"I've already said we won't compromise the environment because we represent our country and there's certain obligations which you need to uphold out of respect to the people who support this team," McCullum told reporters.
"Jesse knows he's got some work to do, he's an undoubted talent and if he can get himself right and he's scoring runs and a vacancy is there and the group's ready for him, I see no reason why he can't come back.
"But until that happens we'd be trying to push something that is not quite ready."
Ryder last played for New Zealand during their One-Day series win over India in January. He has not been considered for selection since he was disciplined for drinking alcohol the night before a test match against the same opponents.
"We've got to make sure Jesse is really desperate to play for New Zealand and make sure he fits within the group," McCullum added.
"He is well aware of that. Let's hope he is desperate to come back and the environment is ready for him."
Saqlain relieved from Ajmal duty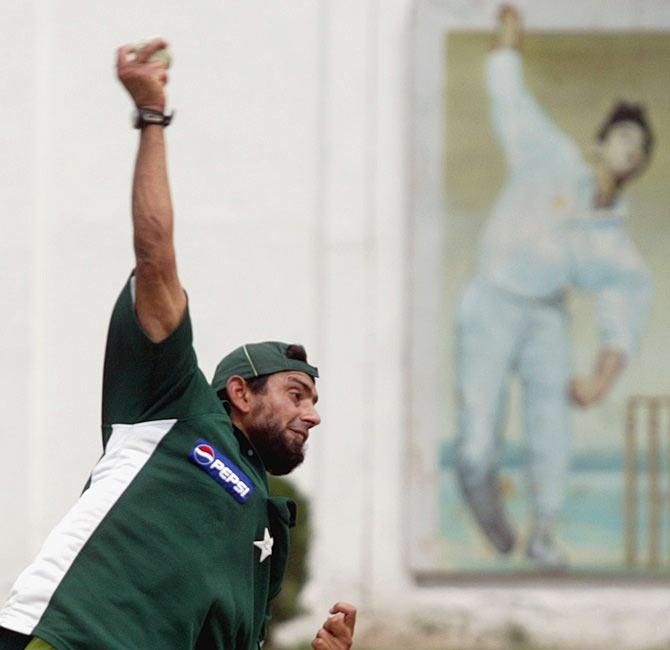 Former Pakistan spinner Saqlain Mushtaq. Photograph: Arko Datta/Reuters
Pakistan Cricket Board (PCB) has released former off-spinner Saqlain Mushtaq after completion of a one-month contract but said that suspended off-spinner Saeed Ajmal will continue his remedial work on his bowling action.
A PCB press release said that the PCB will decide whether to hire Saqlain again after an evaluation of Ajmal's remodelled bowling action at a bio-tech laboratory in the United Kingdom by November 10.
"Following this evaluation the cricket committee will decide whether or not to acquire the services of Saqlain Mushtaq afresh," the release said.
Sources said the PCB decided to release Saqlain after the former Pakistan spinner spent the last one month working on correcting Ajmal's bowling action at the National Cricket Academy.
"Basically Saqlain has got some other offers including one from the West Indies Cricket Board so obviously he wanted to be clear about his immediate future," a well informed source in the board said.
He said that Saqlain would now return to England on Friday but Ajmal would continue his remedial work at the NCA under supervision of the committee of experts.
"If required Ajmal might be sent to England in early November so that Saqlain can be with him before his evaluation at the lab in Cardiff," the source said.
The PCB paid Saqlain 1 million rupees plus other perks for his one month contract.
South Africa name Peterson as replacement for injured Phangiso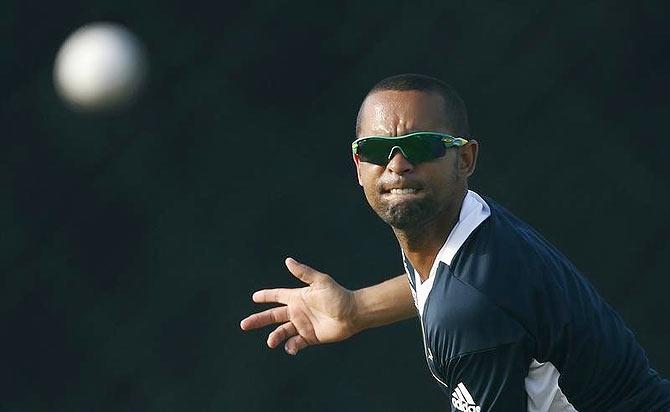 South Africa's Robin Peterson. Photograph: Dinuka Liyanawatte/Reuters
South Africa have called up all-rounder Robin Peterson to replace injured left-arm spinner Aaron Phangiso for the Australia leg of their limited overs tour Down Under, the country's cricket board said on Friday.
Phangiso suffered a sprained finger in a domestic match prior to the team's departure for New Zealand and will be sidelined for approximately four to six weeks.
In Peterson, South Africa are swapping like for like with another left-arm spinner, but also gaining a powerful hitter in the lower order who has been in good form for his unbeaten Cape Cobras side in the domestic 50-over competition.
South Africa wrapped up the three-match ODI series in New Zealand in Friday's second game with a 72-run victory and will play the final fixture on Monday in Hamilton.
The Proteas then head to Australia for three Twenty20 matches and five one-day internationals, starting on November 5.