'If not having IPL will solve the problem, then we should stop playing cricket.'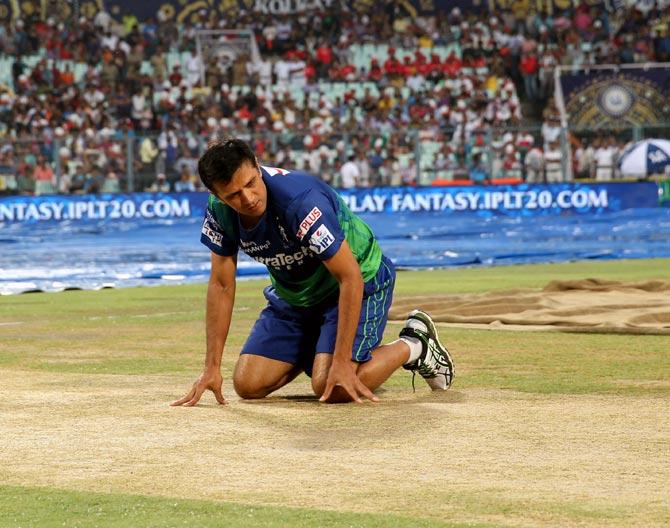 IMAGE: Former India captain Rahul Dravid. Photograph: BCCI.
Perplexed by the Bombay high court's order to shift 13 Indian Premier League matches out of drought-hit Maharashtra, former India captains Sunil Gavaskar and Rahul Dravid said cricket has become a 'soft target' for creating controversies.
The court has ordered that all IPL matches after April 30 should be shifted out of Maharashtra because of the acute water crisis in the state.
"It's a serious issue and the fact that so many people are dying because of shortage of water is serious, but linking it to IPL will trivialise it. How can a drought be as important as cricket? If not having IPL will solve the problem, then we should stop playing cricket," Dravid told NDTV.
Echoing the sentiment, Gavaskar said the sport is being singled out to rake up controversies.
"What do you think has been happening for the last 9-10 years? It's always something or the other cropping up before or during the IPL. Whether it's a soft target or not? Yes, it is a soft target," Gavaskar opined.
He said while the water crisis, which has led to farmer suicides, is a serious issue, it cannot be mixed with cricket.
"Farmers' life has to be absolute priority. You cannot trivialise people who put bread on our table. That's an absolute priority.
"Is water being saved by not having IPL matches? If yes, how can it be done? The BCCI (Board of Control for Cricket in India) did guarantee that they will not use potable water. Franchises and BCCI, I believe, also offered to make a donation. Those two were significant and good gestures," he added.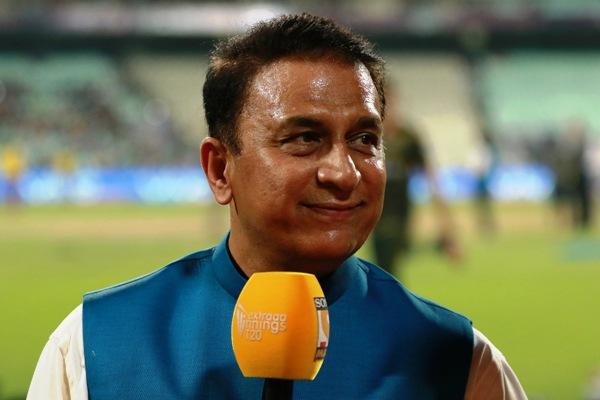 IMAGE: Sunil Gavaskar at television interview during the Indian Premier League. Photograph: BCCI.
Gavaskar said if water conservation can be done by stopping cricket matches, then other activities should also be checked.
"Why only cricket has been singled out? What about gardening, swimming? You can go on and on. Only cricket has been singled out.
"Not just in this, even when there is something political, cricket is singled out. When it comes to having ties with some country or not, it's cricket that is talked about," he pointed out.
Gavaskar said water conservation requires a long-term plan.
"This is something that has to be done over a period of time. Last two three years there has been less and less rain. The national government has to think how to solve this problem. Everywhere there is this problem and with global warming, this will only increase.
"A policy has to be evolved so that we know that in case there is less rain what is to be done. It can't be done by not just playing some matches in the IPL."