Delhi player banned by BCCI for age fudging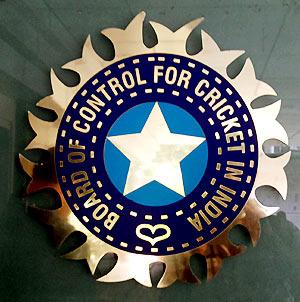 Delhi cricketer Prince Ram Niwas Yadav has been banned by the BCCI from domestic cricket for the next two seasons after being found guilty of fudging his age in under-19 tournaments.
Yadav, who is registered with the Delhi & District Cricket Association, has been disqualified by the BCCI with immediate effect and banned from participating in 2020-21 and 2021-22 domestic cricket seasons.
"It is confirmed. We have got intimation from BCCI that Prince Yadav has been found guilty of age fudging," a senior DDCA official said.
The BCCI acted on the basis of the certificate issued by the Central Board of Secondary Education in which his date of birth was found to be June 10, 1996. But the cricketer submitted a birth certificate to the BCCI in which his his date of birth was shown to be December 12, 2001.
In an e-mail sent to the DDCA, the BCCI said, "Prince Ram Niwas Yadav (Player ID 12968), a player registered by DDCA in the U-19 age group category in 2018-19 season and re-registered in 2019-20. As per the recently issued birth certificate submitted by the cricketer, his date of birth is 12th December 2001.
"Acting on a complaint received about the cricketer being over-age, the BCCI checked his records with Central Boardof Secondary Education and it was found that Mr. Prince Yadav has passed Class X in 2012 and his actual date of birth is 10th June 1996," the BCCI said in the letter sent to DDCA on November 30.
The BCCI said Yadav has acquired multiple birth certificates to gain undue advantage in the age group tournaments.
"In view of the above, Mr. Prince Yadav is disqualified with immediate effect and banned from participating in any BCCI tournaments for 2 seasons i.e. 2020-21 and 2021-22 BCCI domestic cricket seasons. Further, after completion of his 2-year ban, he is only allowed to participate in Senior Men's Cricket tournaments."
Age fudging is not new in Delhi cricket and some cases are even pending with police as the players have now graduated to senior level. Manjot Kalra and Himmat Singh are two such players now in the senior Delhi team against whom age fudging cases are pending.
Cautious Smith confirms on-going discussions over South Africa role
Graeme Smith has confirmed he is again in discussions with Cricket South Africa (CSA) to be their new Director of Cricket, but said a Sunday newspaper report that he had already been appointed was premature.
Smith, the most successful test captain in cricket history with 53 wins, had been encouraged to apply by embattled CSA chief executive officer Thabang Moroe as the organisation seeks a long-term replacement for Ottis Gibson, whose contract was not renewed after a dismal World Cup in England.
Smith turned down the job in November, but a report in South Africa's Sunday Times said that he had now been persuaded to accept it. However, he said that was not true, at least not yet.
"Contrary to media reports I have not been appointed Director of Cricket by CSA. As previously advised, I withdrew my application for the role. I am, however, in ongoing discussions with CSA, but I still have real concerns, which I have reiterated to them," he said via Twitter.
Smith called his previous discussions with CSA a "frustrating process", without divulging his concerns.
Smith announced in a statement on Nov. 14 that he was withdrawing his application having "not developed the necessary confidence that I would be given the level of freedom and support to initiate the required changes".
Moroe has come under fire for the length of time it has taken to fill the role vacated by Gibson in August, especially with a looming, high-profile four-test home series against England that starts on Boxing Day.
Little-known Enoch Nkwe took up the job on an interim basis for a disastrous test tour of India in October that saw the side slip to three heavy defeats, and will continue for the England series unless a permanent appointment is made.
Moroe has also been criticised for an authoritarian style of leadership that saw CSA briefly revoke the media accreditation of five journalists on Sunday, before restoring their access hours later after an outcry over press freedom.
"Their access was revoked because we've been trying on numerous occasions to sit with them so that we can say guys we are not happy with the way you are representing us in the public. We are not silencing journalists," Moroe told Eye Witness News on Monday.