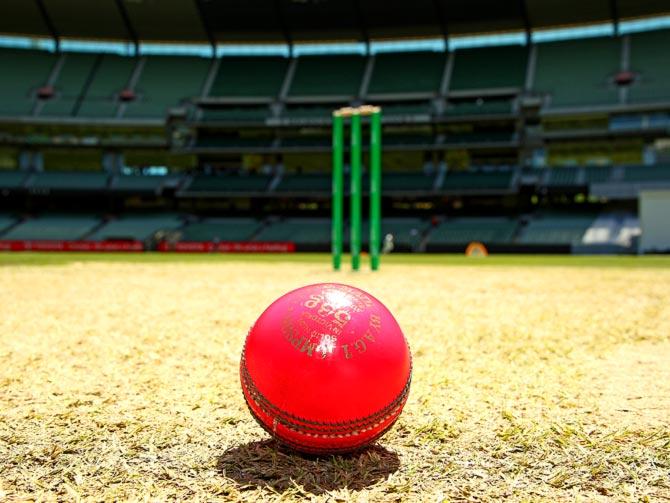 A Bangladeshi court on Monday sent a female cricketer to two-days' police custody after she was arrested with 14,000 pills of popular drug ya ba, as methamphetamine is widely known in Asia, a senior police officer said.
Consumption of ya ba is booming in Bangladesh, with seizures alone jumping more than 2,500 percent to 29.4 million pills in 2016 compared with 2011. Government officials say the business is worth an estimated $3 billion annually.
Following a tip-off, police arrested Najrin Khan Mukta, 23, in the southeastern city of Chittagong with the ya ba tablets in her backpack as she was leaving for the capital Dhaka on Sunday.
"The metropolitan magistrate court granted two days' remand following an appeal for five days' remand by police," said Nirmolendu Bikash Chowdhury, an assistant commissioner of police.
Nur Mohammad, lawyer for Mukta, said they will seek bail.
Police said Mukta, a student of a state-run university who plays in the Dhaka Premier League, admitted that she sourced the ya ba from the nearby district of Cox's Bazar to sell it in Dhaka in association with some others.
Cox's Bazar is a coastal district neighbouring Myanmar, factories in the northeastern part of which, according to analysts, are pushing ya ba towards Bangladesh.
Narcotics officials say a ya ba pill can be bought for around 60 taka ($0.714) in Cox's Bazar but retails for around 300 taka in Dhaka.
PCB chief complains of strict Indian visa regime, MEA says nothing new
Pakistan Cricket Board (PCB) Chairman Najam Sethi claimed that India's "strict" visa regime forced him to take an arduous journey for the ongoing ICC meeting in Kolkata, a claim that was brushed aside by the Ministry of External Affairs as 'not a big deal'.
Sethi claimed that he had to take a 19-hour journey for coming from Lahore to Kolkata.
"It has taken me 19 hours to get here and I was subjected to a lot of inconvenience and hardships. If we had been given a proper Visa, it just takes two hours to get here from Lahore," Sethi said.
The Ministry of External Affairs spokesperson Raveesh Kumar, who is currently in China, said due procedure is followed for all visa applications.
"It's not a big deal. There is a certain process that's followed for people of both the countries. Whenever an Indian travels to Pakistan he or she also has to go through a certain process," Kumar said.
"In this specific case, he (Sethi) has come here for a specific purpose — to attend a meeting in Kolkata. So, he was given a one-city Visa. He can complain or say anything but there's absolutely nothing new in it," he added.
Sethi, who is accompanied by chief operating officer Subhan Ahmed, claimed he had to travel via Dubai to New Delhi before boarding a flight to Kolkata.
The PCB officials landed in Kolkata around 10pm on Sunday night.
"The Visa regime is so strict that we could not fly directly from Pakistan to Delhi, or Pakistan to Kolkata," he said.
"I had to take a flight from Lahore to Dubai, then Dubai to Delhi and then to Kolkata," he said.
A PCB delegation is visiting India for the first time after 2015. That delegation had come to discuss resumption of bilateral cricketing ties between the two arch-rivals.
The meeting was, however, disrupted after Shiv Sena activists stormed into the BCCI headquarters to protest.