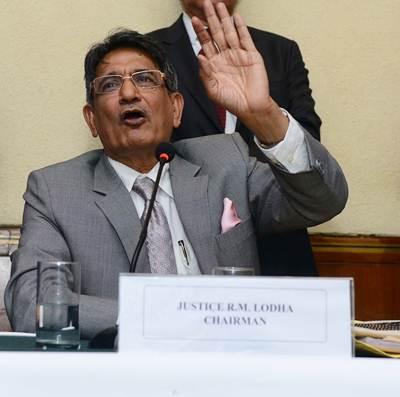 The top brass of the Board of Control for Cricket in India face charges of 'contempt of court' if they decide not to appear before the Supreme Court-appointed Lodha panel to discuss the implementation of the apex court's verdict within the next six months.
The BCCI's legal advisor, Justice Markandey Katju, has termed the panel as "null and void", asking the board not to appear before it on August 9, the scheduled date of the meeting.
A source close to the Lodha panel said if the BCCI wants to skip the meeting the only way it can is by filing a review petition and getting a stay order on the Supreme Court verdict, passed on July 18, by 11 am on August 9.
"If they want to go by Justice Katju's advice, they need to file a review petition in the Supreme Court and get a stay order on the verdict by 11 am on August 9 -- that is Tuesday.
"If they fail to procure a stay order and even then skip the meeting, it will be considered as contempt of court," a source close to the panel told PTI on condition of anonymity.
Asked about the scathing observations made by Justice Katju in his interim report, the source said: "The panel would not like to make any comments as Justice Katju is irrelevant in this matter. The committee can't be expected to make comments on each and every issue."
Image: Justice Rajendra Mal Lodha
Photograph: Manu Shankar/Rediff.com