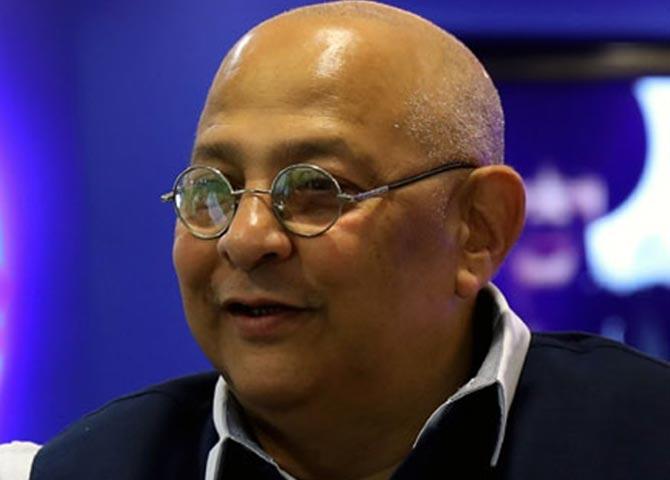 IMAGE: BCCI's acting secretary Amitabh Choudhary. Photograph: BCCI
The tussle with the National Anit-Doping Agency (NADA) over dope testing of Indian cricketers will come up for discussion when the much-awaited Special General Meeting of the Board of Control for Cricket in India is held in New Delhi on December 11.

Also on the agenda will be revocation of Rajasthan Cricket Association suspension, Future Tours Programme (FTP) from 2019-2021 and the compensation claim of the now-defunct Indian Premier League franchise Kochi Tuskers Kerala.
BCCI's acting secretary Amitabh Chaudhary sent an official notification as far as the SGM is concerned, acting BCCI president C K Khanna said.

In a stern response to the the NADA earlier this month, the BCCI had said that the government body has no jurisdiction to conduct dopes tests on Indian cricketers.

The matter will be discussed at the SGM despite the Supreme Court-appointed Committee of Administrators (COA) deciding that the BCCI doesn't need to come under NADA as there is a satisfactory anti-doping system already in place.

The COA, headed by Vinod Rai, had met BCCI officials at the Mumbai headquarters on November 2 and decided that they were satisfied with the current anti-doping system in place.

As far as the RCA is concerned, the state body was suspended by BCCI in May 2014 when ex-IPL Commissioner Lalit Modi was re-elected as the president.

The elections were held again under the supervision of the High Court and Congress leader C P Joshi was declared the president in June this year, defeating Modi's son Ruchir.

Another important point of discussion will be regarding settling a dispute with Kochi Tuskers Kerala as the BCCI may have to pay a hefty amount for terminating their contract for breach of agreement.

Following case and arbitration, the BCCI was found at fault and the franchise has now demanded Rs 850 crore as compensation.