Of all the requests, the plea for bananas in the Indian dressing room startled the two-member COA led by Vinod Rai.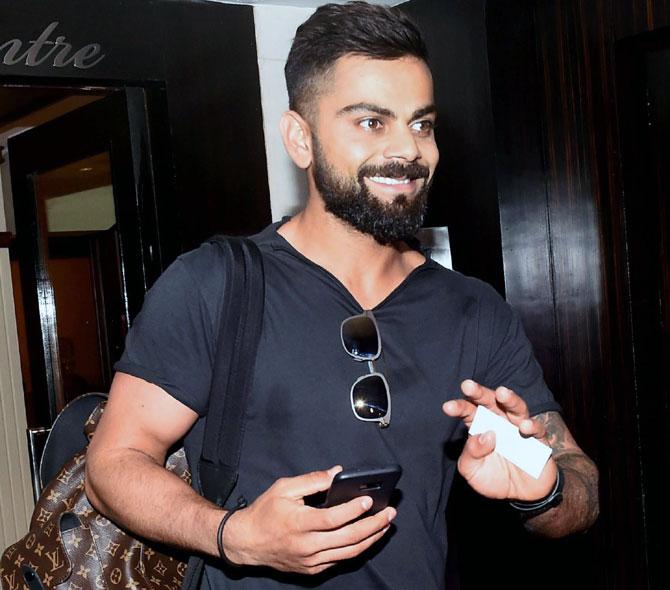 India captain Virat Kohli has put forward a number of demands during a meeting with the Committee of Administrators (COA) in Hyderabad including permission for wives to accompany players for the full overseas tour, a reserved train coach during next year's ODI World Cup in England, a hotel with proper gymnasium, and bananas.
Of all the requests, sources told The Indian Express, the plea for bananas in the dressing room startled the two-member COA led by Vinod Rai.

"Apparently, the England cricket board failed to serve the Indian team with the fruit of their choice during the tour. But the COA was amused by the request and said that the players should have told the team manager to buy bananas on the BCCI's expenses," sources was quoted as saying by the newspaper.

"There were other demands about booking hotels with a proper gym and discussions about the duration and protocol regarding wives accompanying players on tours," sources further added.

The COA was unsure about allowing the the Indian team to travel by train during the World Cup in UK next year citing security concerns, but the players argued that rail travel saves time and is more comfortable.

"The CoA was initially not willing to agree because it was worried about security. But it was informed by Kohli that the England team travelled by train… The team wants a coach to be blocked and booked. The CoA was worried about travelling Indian fans mobbing the train. Eventually, the committee agreed under the condition that the CoA or BCCI won't be held responsible if anything untoward happens," sources said.

The review meeting, held before the two-Test series against West Indies earlier this month, was attended by Kohli, vice-captain Ajinkya Rahane, ODI vice-captain Rohit Sharma, coach Ravi Shastri and chief selector MSK Prasad.

With regards to allowing wives for the entire duration of tours, the CoA said that it would seek the written consent of all team members individually before taking a decision.

This year, the BCCI had announced that wives and girlfriends of cricketers will be allowed to stay with their partners only for a duration of two weeks while the team is touring overseas.