'The Asia Cup is preparation for the World T20.'
Former India cricketers tell Bikash Mohapatra/Rediff.com why it made sense to change the Asia Cup format.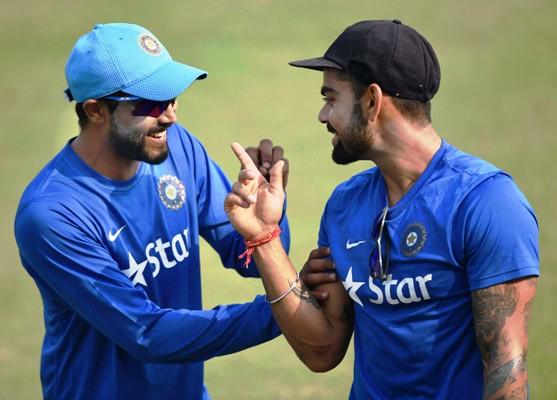 IMAGE: Virat Kohli and Ravindra Jadeja during training. Photograph: PTI
When India takes on hosts Bangladesh in the opening game of the Asia Cup in Mirpur on Wednesday, February 24, it will mark a new beginning.
The biennial tournament for continental supremacy will, for the first time, be played in the Twenty20 format.
Change in formats is not a new phenomenon in cricket. In fact, for a sport that is played only by a handful of countries, there's only one option to stay relevant, and that is to keep changing (rather reinventing) with times.
That's precisely what's happened to cricket.
From Tests to One Day Internationals (ODIs) to T20s, the game has witnessed a change in formats to keep the fan's interest intact.
The switch in the format for the Asia Cup is the latest addition to the list, having been decided upon only last April.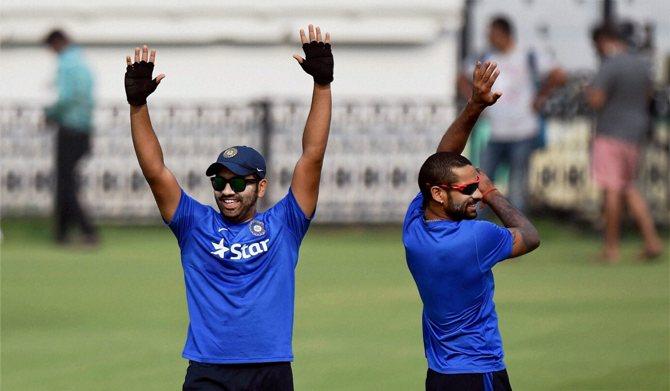 IMAGE: Openers Rohit Sharma and Shikhar Dhawan during a practice session. Photograph: PTI
There's a twist in this tale -- the tournament will be played on a rotation basis, as an ODI or T20 event, keeping in mind the next world events under the aegis of the International Cricket Council.
"Changes should always be in a positive direction," says former India spinner Maninder Singh (35 Tests, 59 ODIs).
"This Asia Cup assumes additional relevance as it serves as preparation for the World T20, and the change of format has been made keeping that in mind," Maninder adds.
In 2014 too, the Asia Cup served as a dress rehearsal for the World T20 -- both hosted by Bangladesh. However, it was played in the original 50 over format.
"The change in format might have got to do with the commercial aspect," feels Madan Lal (39 Tests, 67 ODIs), the former India all-rounder.
"I am not sure how the Asia Cricket Council will oscillate between the T20 and the 50 over format in the long run," he says. "The Asia Cup still remains a relevant tournament."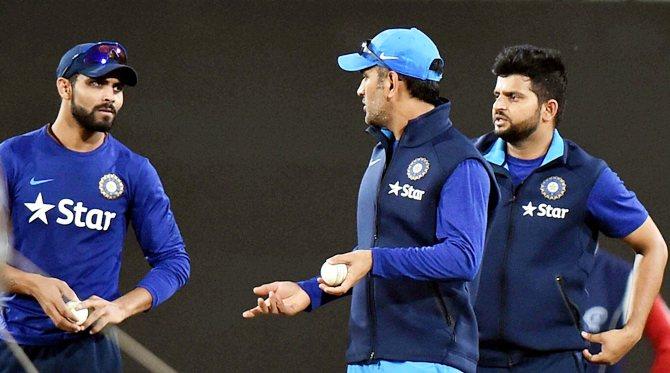 IMAGE: M S Dhoni with Ravindra Jadeja and Suresh Raina. Photograph: PTI
Champions in the inaugural World T20 in 2007, Mahendra Singh Dhoni and Co have flattered to deceive in subsequent editions.
Having beaten Australia and Sri Lanka in recent weeks, the Asia Cup may help the Indians hone their skills ahead of the big ticket tournament they will host next month.
"The Asia Cup is the best possible preparation for the Indian team ahead of the World T20," agrees Madan Lal.
Maninder believes "it is in this tournament that we can experiment with different combinations, and then decide on the best for the World T20."