Under attack over his absence from the Rajya Sabha, Sachin Tendulkar on Friday said there was a medical emergency in his family that kept him away from Delhi.
"My absence in Delhi has been discussed rather too much. I don't mean to disrespect any institution," he said, hours after members in the Rajya Sabha raked up his prolonged absence from the House and demanded his participation in its business.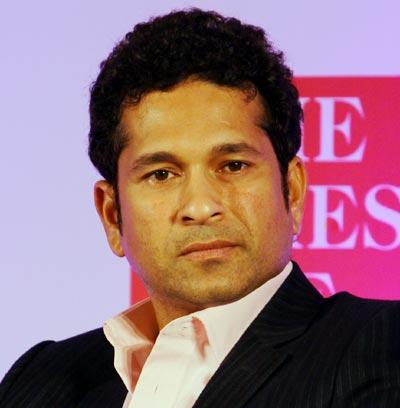 Speaking at a sports function in Vigyan Bhawan, not far away from Parliament, the batting icon claimed he wanted to be in Delhi after he returned from England.

"There was a medical emergency in my family, certain things I want to keep it private. But, just to let you know, my elder brother, Ajit, had to undergo a bypass surgery and I had to be by his side," he said, seeking to address criticism about his absence from Delhi and Parliament.

In a veiled reference to the raging discussion about him in the Upper House and outside by media, he said: "They are discussing everything about you in the media but I think you should be focussed on your job and nothing else."

He was addressing the medal winners of the Glasgow Commonwealth Games at a function organised by the Sports Ministry.

"I feel happy about my presence in Delhi," Tendulkar said.

"My father once told me that there will be a lot of arms that will try to pull you down, but as long as you stay in the right direction you will see that at one point of time you have gone beyond them. They will join hands to praise you," he said, in his address to the athletes.

"Not always everyone will like you. There will be obstructions, but the energy should always be focussed on doing the right things and not get distracted," the former Mumbai batsman said.
Image: Sachin Tendulkar
Photograph: Hitesh Harisinghani/Rediff.com