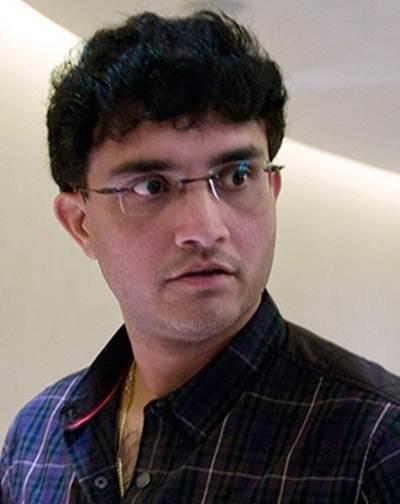 Former India captain Sourav Ganguly steered clear of giving an opinion on the Lodha Committee's reforms, which have been made binding by the Supreme Court, saying it is for the Board of Control for Cricket in India to decide.
"The BCCI will decide on the recommendations of Lodha panel and we will work according to it only. Give us some more time, as it will take time to resolve. Let's see what happens in this matter," Ganguly, who was in Indore for a Madhya Pradesh Cricket Association awards function, told reporters on Monday night.
Asked his opinion on the Lodha committee's recommendations as an administrator and former player, he replied: "Since the Supreme Court has given a decision on the matter it is not proper for me to comment on it publicly."
The Cricket Association of Bengal president lauded the Indian team's showing against the West Indies in the ongoing series and said the West Indies team is no longer the formidable team it used to be.
Talking about Test captain Virat Kohli, he said, "He is a great player and will serve the Indian cricket for a long time. He will become the world's all-time great player."
Earlier, Ganguly presented the C T Sarvate Lifetime Achievement Award to former Holkar team player Rameshwar Pratap Singh (91) and the Madhav Rao Scindia Lifetime Achievement Award to noted writer Suryaprakash Chaturvedi (78).
He also honoured the MPCA's young cricketers, including Naman Ojha, Aavesh Khan, Rahul Batham and Rajat Patidar for different achievements.
MPCA chairman Jyotiraditya Scindia and president Sanjay Jagdale among others were present on the occasion.
IMAGE: Sourav Ganguly
Photograph: Getty Images