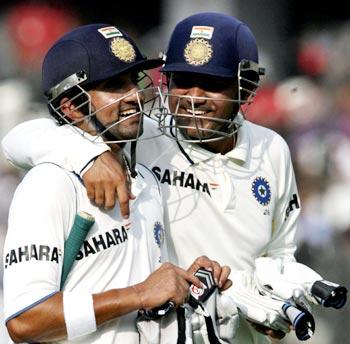 The BCCI denied the Delhi Government permission to felicitate World Cup winners (1983 and 2011) from the state, along with former captain Bishan Singh Bedi, inside the Feroz Shah Kotla's field of play, saying that the planned ceremony would have violated norms.

The ground is currently hosting the fourth Test between India and South Africa and the BCCI said as per rules, a ceremony like this could not have been allowed in the field of play in the middle of a game.

Although the state government was free to use any other part of the ground, it refused to go ahead after being denied the access to field of play.

The Delhi government had intimated DDCA that Chief Minister Arvind Kejriwal will be felicitating 10 stalwarts from the state. The list of players to be felicitated included the names of Bishan Singh Bedi, Mohinder Amarnath, Madan Lal, Virender Sehwag and Gautam Gambhir among others but the felicitation would have violated BCCI norms.

"The BCCI secretary Anurag Thakur sent an email that it would not allow any felicitation to be held in the playing arena during the course of the Test match.
The message was conveyed around 10 pm at night. It stated that it cannot allow anything inside the field of play," DDCA treasurer Ravinder Manchanda told PTI on Saturday.

When asked that Virender Sehwag was felicitated inside the playing area on the first day, Manchanda clarified: "It was a BCCI function. This is the function of a third party during an ICC-accredited match. So BCCI said that nothing can be done inside the playing arena."

"In fact, Mr Thakur said that they could do it outside the playing arena at one of the Hill-side galleries but they refused. The DDCA had no role in the matter. We only followed BCCI diktat. But at 8:35 am this morning, Delhi government informed that the programme is being cancelled.
Image: World Cup winners from Delhi like Virender Sehwag and Gautam Gambhir were supposed to be felicitated by Delhi Government