The Board of Control for Cricket in India has rejected any new idea proposed by the International Cricket Council and the trend is set to continue.
If sources are to be believed, the Indian Cricket Board will again oppose the under-trial rule -- using two new white balls from either end of the ground in ODIs -- during the ICC's meeting in January next year.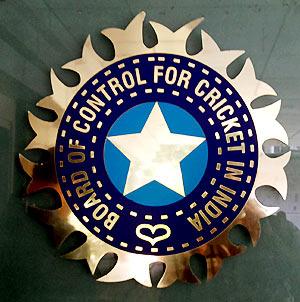 "It (the rule) is still under trial. In September, India, Sri Lanka, Pakistan and Bangladesh had opposed it. There will be a meeting (of ICC) in January, where BCCI will again oppose it," a BCCI source said.
BCCI's reservations regarding the use of two new balls is said to be due to its concern that India's spin-heavy attack will be rendered ineffective by this new ODI rule.
The Indian Board had expressed its reservation on the rule in September at the ICC Chief Executives meeting.
However, Australia, New Zealand and England were among those in favour of using two new balls, while West Indies and South Africa abstained from voting.
For any change in the existing rule, a two-third majority vote is required under the ICC constitution.