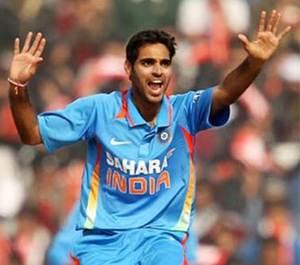 India's out-of-favour seniors Zaheer Khan and Virender Sehwag have been omitted from the Board of Control for Cricket in India's contracted players' list for 2013-14.
The retiring Sachin Tendulkar, captain Mahendra Singh Dhoni, Virat Kohli, Suresh Raina and Ravichandran Ashwin are the five players in Grade 'A', and will pocket Rs 1 crore for the 2013-14 season.
Zaheer and Sehwag, who were in Grade A last season, have been left out, while Yuvraj Singh and Gautam Gambhir have been demoted to Grade B.
Harbhajan Singh was also left out after figuring in Grade B last year.
Grade B comprises India's recent young performers, Bhuvneshwar Kumar, Ravindra Jadeja, Shikhar Dhawan, Rohit Sharma, Cheteshwar Pujara among others, and they will pocket Rs 50 lakh for the season.
Ajinkya Rahane, Ambati Rayudu, Mohammed Shami, Jaydev Unadkat and Mohit Sharma are the new names in Grade C.
The list of contracted players has been pruned down from 37 last season to 25 this year.
"The players who do not figure in these lists will be placed in Grade C if they represent India in Tests/ODIs/T20 Internationals during the season," a statement from the BCCI read.
The grade-wise list:
Grade A (Rs 1 crore): Sachin Tendulkar, Mahendra Singh Dhoni, Virat Kohli, R Ashwin, Suresh Raina.
Grade B (Rs 50 lakh): Gautam Gambhir, Yuvraj Singh, Pragyan Ojha, Ishant Sharma, Murali Vijay, Shikhar Dhawan, Umesh Yadav, Cheteshwar Pujara, Ravindra Jadeja, Bhuvneshwar Kumar, Rohit Sharma.
Grade C: (Rs 25 lakh): Dinesh Karthik, Amit Mishra, Wriddhiman Saha, Ajinkya Rahane, Ambati Rayudu, Vinay Kumar, Mohammed Shami, Jaydev Unadkat, Mohit Sharma.
Image: Up-and-coming pacer Bhuvneshwar Kumar was included in Grade B in the BCCI's annual contracts list