BCCI has discussed its concern over the possibility of former ICC CEO Haroon Lorgat being appointed as chief executive of Cricket South Africa, a CSA director said on Tuesday.
BCCI has been at loggerheads with Lorgat during his tenure at the ICC and according to informed sources, the governing body has even threatened to cancel an Indian tour of South Africa if he is appointed to the position at CSA.
"BCCI raised their concerns about Haroon Lorgat," CSA independent director and former President Norman Arendse told the daily Business Day after returning from a meeting in Chennai with BCCI.
"We said to them we had embarked on a process, and that it was premature to discuss him or the outcome of that process because we're waiting for it to be concluded.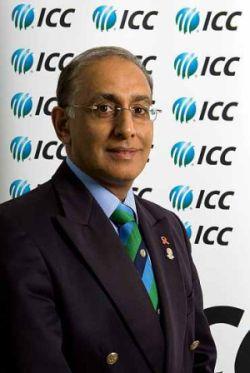 "But we said we were keen to discuss the issue because we heard rumours that the tour was in jeopardy if Lorgat was appointed.
"They conveyed to us, with a fair amount of detail, why they would be opposed to his appointment," Arendse added.
Lorgat is believed to be the forerunner for the position of chief executive at CSA, which has been vacant since Gerald Majola was fired a few months ago after an investigation found that he paid himself and other senior CSA staff huge IPL 2 bonuses without the sanction of the board.
IPL 2 was played in South Africa due to security concerns around elections at that time in India.
If Lorgat does get appointed, he is likely to face the BCCI at a meeting scheduled for Kolkota in early April where the tour to South Africa will be discussed.
"Hopefully by the end of this month we would have concluded the search for a new CEO. It would be appropriate for the new CEO to be in that meeting," Arendse said.