Former cricketer-turned-MP Kirti Azad tells Rediff.com's Manu Shankar that Narayanaswami Srinivasan is equally responsible for the mess in Indian cricket, even if he is not involved.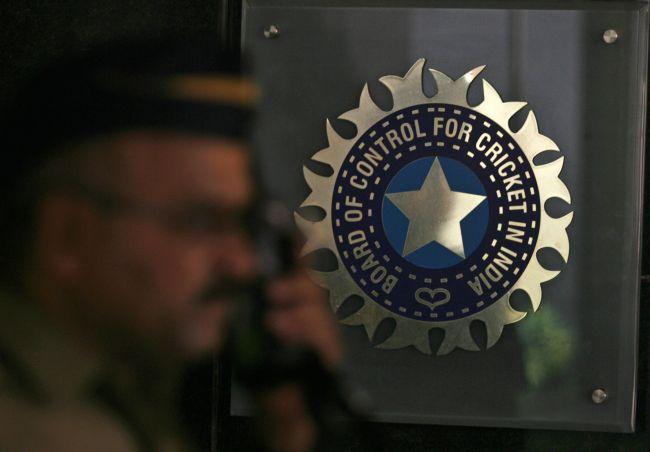 A policeman walks past a logo of the Board of Control for Cricket in India (BCCI)

. Photograph:

Arko Datta
Accusing the Board of Control for Cricket in India of having double standards, former cricketer-turned-Member of Parliament Kirti Azad said it lives by the motto 'you show us the man and we will make the rules'.
"The BCCI very conveniently bends the rules to suit itself. They live by the British motto 'you show us the man, and we will make the rules'," Azad said.
His reaction came in the aftermath of the Justice Mudgal committee report into the betting and spot-fixing scandal that rocked the sixth edition of the Indian Premier League.
The Mudgal report, while clearing Srinivasan of serious charges of match-fixing and scuttling the investigations that followed the episode, however, said the BCCI's president-in-exile did not act against an unnamed cricketer accused of misconduct, while his son-in-law, Gurunath Meiyappan, and Rajasthan Royals' co-owner, Raj Kundra, were guilty of betting.
The three-member committee also confirmed that Meiyappan was a team official (Team Principal) of Chennai Super Kings while Kundra's "infractions violated BCCI/IPL Anti Corruption Code".
Kundra has denied the allegations.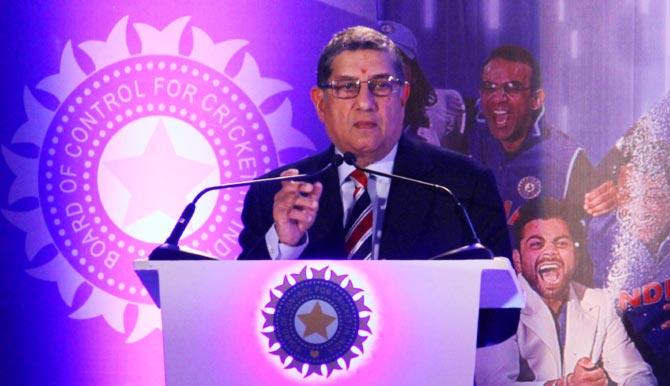 ICC chairman N Srinivasan. Photograph: BCCI
The Committee -- headed by retired High Court Chief Justice Mukul Mudgal, with Additional Solicitor General L Nageshwar Rao and senior advocate Nilay Dutta as members, also held that Meiyappan was involved in betting but not match-fixing.
The Supreme Court's hearing on the matter will resume on November 24.
Azad, however, believes that Srinivasan is equally responsible for the current mess in Indian cricket, even if he not involved.
"As few reports suggest, Srinivasan had known about fixing but decided not to take any action. If you ask me, it is equivalent to be a partner in crime. He should have intervened and acted as a responsible administrator.
"But that has not been the case, as the BCCI is filled with corrupt people. There is no place for honest men like Ajay Shirke, Sajay Jagdale, Shashank Manohar," he said.
Siddharth Trivedi. Photograph: BCCI
Quizzed about the double standards being adopted by the BCCI when they banned Rajasthan Royals' player Siddharth Trivedi for a year for not reporting the approach of bookies, Azad replied: "Like I said, it's a corrupt body; one corrupt person will go, another will come. "
So should Chennai Super Kings and Rajasthan Royals be banned from the next edition of the IPL?
"The Supreme Court has named an owner, the COO (Chief Operating Officer) of the IPL and a franchise's team principal. So how credible, then, is the IPL?
"If you remember, the sting conducted by the News of the World, where a bookie was sitting with a stash of cash, he was picked up by the police and then booked for malpractice. But such a thing doesn't happen in India and that's the sad part."