With the Supreme Court making it clear that a cumulative period of 18 years as per the July 18 verdict stands, the two executive functionaries – joint secretary Amitabh Choudhary and treasurer Aniruddh Chaudhary are expected to resume office.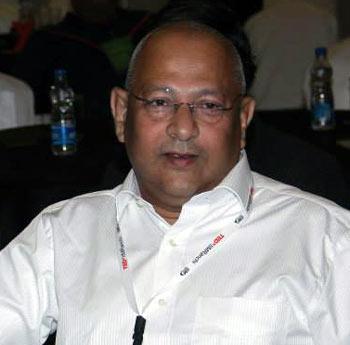 DDCA official CK Khanna on capacity of being senior-most BCCI vice-president will be the acting president.
Friday's order also means that Ratnakar Shetty and MV Sridhar will continue in their respective capacities as GM (Game Development) and GM (Cricket Operations) after there were complaints about them having been office bearers in their respective states for more than nine years.
However all the office bearers will have a short term as the Supreme Court appointed three-member administrative committee will be taking over from January 24.
The administrators will certainly take a few months to set the house in order during which they are supposed to implement the Lodha reforms, oversee the change of constitution and a smooth conduct of the elections in the parent body as well as the state.
However it will be Jharkhand's Amitabh, who now will get back his executive powers to convene meetings while treasurer Aniruddh will be an authorised signatory in financial matters till the administrators form the Apex Council.
It is therefore expected that the convenor for Indian team's selection for the one-off Test against Bangladesh will be convened by Amitabh Choudhary.
Image: BCCI's former Joint Secretary Amitabh Choudhary
Photograph courtesy: Amitabh Choudhary/Facebook