Former Australia cricket captain Steve Waugh and paceman Jason Gillespie have both expressed an interest in succeeding Rodney Marsh as the country's chairman of selectors.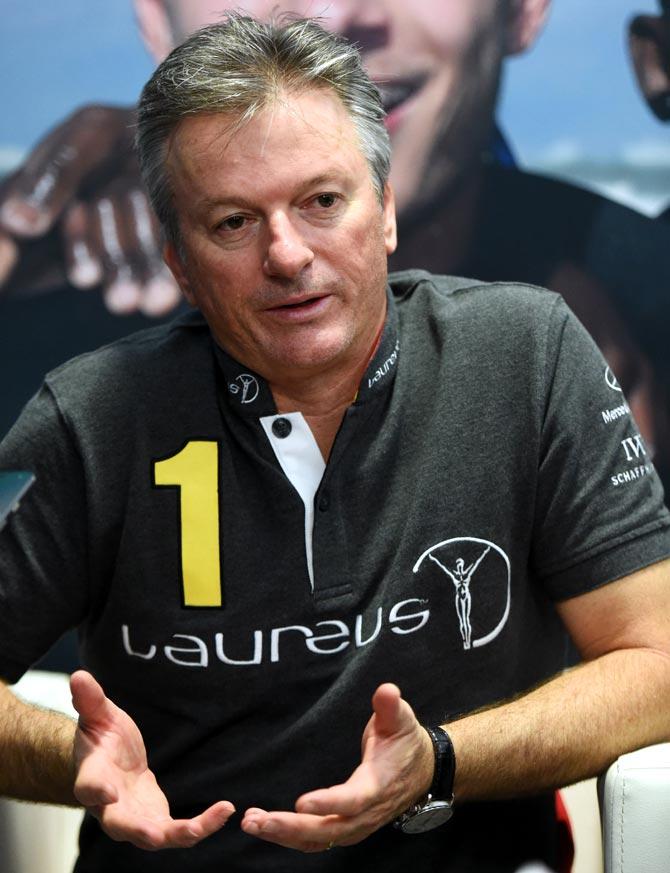 Cricket Australia said last week 68-year-old former Test wicketkeeper Marsh would not be seeking to stay on in the role when his contract expires next year and that Australia would have a new chairman of selectors before the next Ashes series.
Australia will host the next Ashes series in 2017-18.
Former paceman Gillespie is currently coaching Adelaide Strikers in Australia's Twenty20 Big Bash League after spending five years coaching English county side Yorkshire.
"There is a national selector's job up next year and I might put my name up for that," he told News Ltd.
"All I have done the last five years is select teams for Yorkshire. I wouldn't rule anything out. If there are opportunities I will look at it."
Former Test captain Waugh, who announced his retirement in 2004, said he would be willing to discuss the job if an offer came his way.
"I'd listen to it if the opportunity came up, but there are a lot of things you've got to throw into the mix and see whether it's the right time," Waugh told the Sydney Morning Herald.
"I think there are a lot of good cricket brains in Australia. No one has asked me, but I'd listen to it."
Under Marsh's chairmanship of the panel, Australia lost the 2015 Ashes series in England but won the 50-overs World Cup on home soil in the same year and held the number one ranking in Test cricket for six months earlier this year.
Meanwhile, talking of captain Steve Smith and the long summer ahead, Steve Waugh has backed the 27-year-old to successful season in charge.
"I think right now he's the best option, he's proving himself to be successful and now he's got to prove himself how he can come back from a couple of defeats and show his true colours," he said.
The 51-year-old believes that the success of the Australia is that they don't chop and change their captains.
"You've got to stick with it through good and bad times and only change it when you think there's a better option. The captain has always been seen as the boss, and I think the captain is always going to be the boss of a cricket side," he added.
Image: Former Australia captain Steve Waugh
Photograph: Tom Dulat/Getty Images for Laureus