Former India skipper Sourav Ganguly is in favour of drafting left-arm spinner Pragyan Ojha in the India side for the Perth Test in place of a struggling R Ashwin.
Ojha, who has taken 62 wickets in 14 Tests, has never played overseas.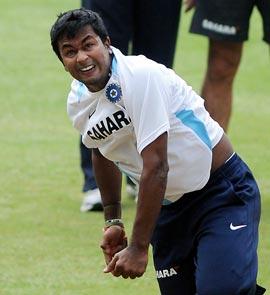 "I think the left-arm spinner could come in and do well.
He's a good bowler and he's ready, and Ashwin obviously hasn't bowled well," Ganguly said.
Spin has accounted for just four of the 24 Australian wickets to fall in the series.
Ganguly though said Umesh Yadav should be spared the axe.
"I thought Umesh Yadav bowled very well in Melbourne so you can't leave him out after one bad Test match, and he hadbowled very well previous to that, Ganguly was quoted as saying by The Age.
India's preparation has come under fire former Indian great Sunil Gavaskar after the several players missed training before the Test in Melbourne to go sightseeing.
Ganguly though said the players need to spend time away from the nets.
"You can't practise all the time, you need breaks. They need to get the loss out of their system," he said.