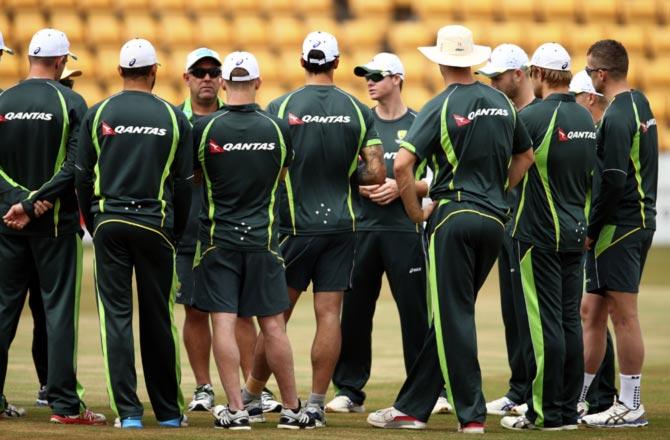 Australia have resorted to guided missile technology to reduce injuries to their fast bowlers as they seek to reclaim the Ashes from England next year.
Steve Smith's team have been grappling with injuries in their pace attack with Peter Siddle and James Pattinson out of action while Mitchell Starc has just recovered after being sidelined since November when he broke down with a foot fracture.
The upcoming tour of Sri Lanka will see the Australian bowlers embrace the "torpedo technology", implanted in a wearable tracking device, according to a media report.
With the existing methods only taking into account the number of deliveries bowled and not the intensity and effort required, sports scientists at AustralianCatholicUniversity's School of Exercise Science have developed the technology in response to the current inadequacies.
"Tagging individual balls with an intensity measure provides both immediate analysis such as identifying effort balls, or potentially a drop in performance due to fatigue, or longer term workload analysis," researcher Dean McNamara said in a statement.
"Measuring bowling intensity for individual balls or sessions provides context for the acute and chronic workload of the individual bowler, and ultimately the preparedness of the bowler for the maximal workload of the immediate competition."
The researchers have also assisted the Wales rugby union team and hoping to expand to other sports.
Photograph: Ryan Pierse/Getty Images