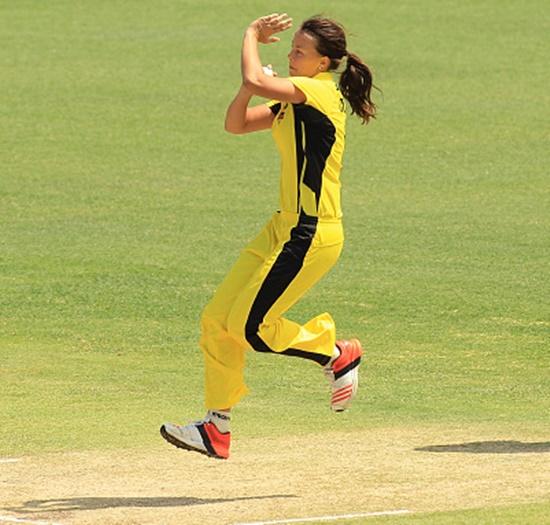 IMAGE: Piepa Cleary in action. Photograph: Getty Images
Australia has banned women's cricketer Piepa Cleary for six months, with another 18 months suspended, for placing bets on a men's test match between Australia and New Zealand in November.
The 19-year-old Cleary, who plays for Western Australia state, had placed six bets totalling A$15.50 ($11.10) on the match at Adelaide Oval.
"CA has imposed a 24-month period of ineligibility on Cleary of which 18 months are suspended on condition that she commits no further offences under the (Anti-Corruption) Code," Cricket Australia said in a media release on Thursday.
"She is also required to participate in anti-corruption player education programs delivered by CA in future."
The penalty bans Cleary from all domestic and international cricket, including cricket-related functions and events.
It follows a 24-month suspended sentence given to Sydney-based women's cricketer Angela Reakes in December for placing five bets worth a total of A$9 on the man-of-the-match for the cricket World Cup final last March.
Cricket Australia said there were "aggravating factors" in Cleary's case, including that she had received face-to-face anti-corruption training two months before she placed the bets.
"Bets totalling $15.50 might seem small but it doesn't matter," Cricket Australia Integrity Unit boss Iain Roy said.
"We take a zero tolerance approach to any form of gambling on cricket by players in order to protect the integrity of the game."