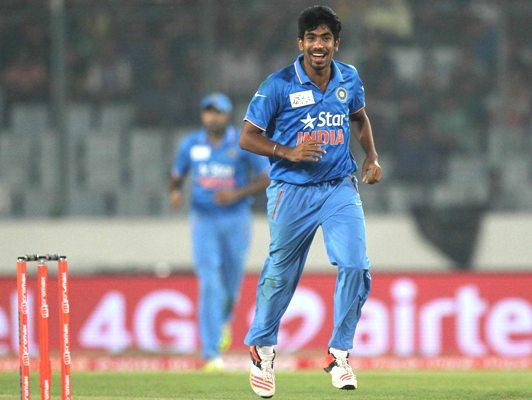 IMAGE: India's Jasprit Bumrah celebrates taking a wicket during the Asia Cup in Mirpur. Photograph: Solaris Images.
Former Pakistan fast bowler and current United Arab Emirates coach Aaqib Javed feels that Indian pacer Jasprit Bumrah will "find it difficult" to sustain for long without injury in international cricket with his unusual action.
"Bumrah's action is his main problem. During loading, this kind of action puts enormous strain on the back. This is an injury-prone action. With this kind of action, I don't see him playing 10 years of injury-free international cricket.
"I may be wrong as I am not an astrologer but that's how I feel," Aaqib told PTI during an interview ahead of UAE's match against India.
'Mustafiz and Taskin are both 20-year-olds and look at their quality'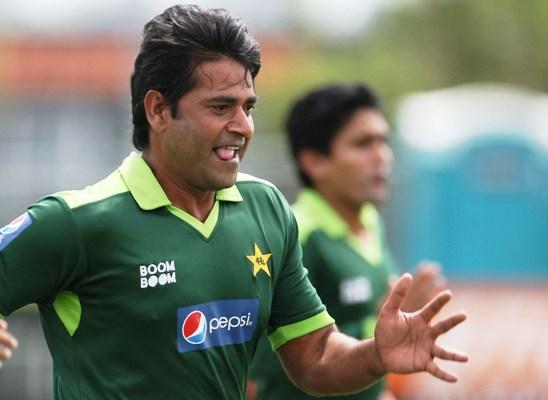 IMAGE: Pakistan's Aaqib Javed during a training session. Photograph: Sandra Mu/Getty Images.
Aaqib, who played a lot of cricket with Wasim Akram and Waqar Younis, also feels that Bangladeshi youngsters Taskin Ahmed and Mustafizur Rahaman are "more talented than Bumrah".
"Mustafiz and Taskin are both 20-year-olds and look at their quality. Taskin regularly hits 145 kmph mark and Mustafiz has such amazing variations.
"Bumrah at best is a fast medium bowler and team expects him to get a wicket or two and hurl a few in the block-hole at the death. Now that will make him a good Twenty20 bowler but beyond that I don't know," Aaqib said.
'When I hear that Umesh is inconsistent, I get baffled'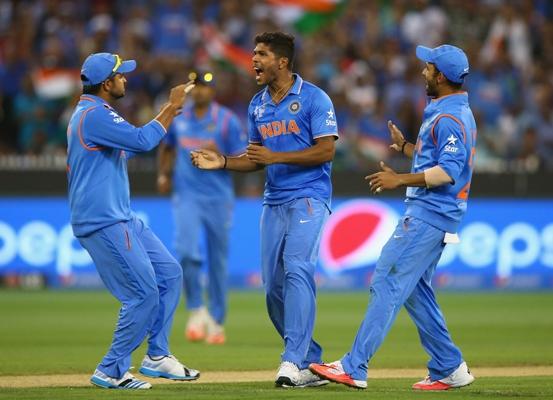 IMAGE: Umesh Yadav of India celebrates after taking a wicket. Photograph: Robert Cianflone/Getty Images.
The 43-year-old Aaqib is also surprised that the likes of Umesh Yadav, Mohammed Shami and Varun Aaron are out because of either inconsistency or injuries.
"India for the first time in their history produced four genuine fast bowlers in Umesh, Aaron, Ishant and Shami. Now where are they? Injury management has always been an issue with bowlers from these parts. Breakdown happens due to lifestyle, wrong training.
"But when I hear that Umesh is inconsistent, I get baffled. I mean if someone has genuine ability to bowl quick, how much time it takes to correct the line and length? At the most 3-6 months. Not a day more than that if you are sincere and attentive.
"If anyone tells me that Umesh, if told to land on a particular spot can't do after being told repeatedly, then I think there is some problem with either his intent or his coach's ability to make him understand," Aaqib said in a frank assessment.