Mahendra Singh Dhoni has now represented India in 50 Test matches.
The 28-year-old has won an incredible 12 of his 20 Tests as captain.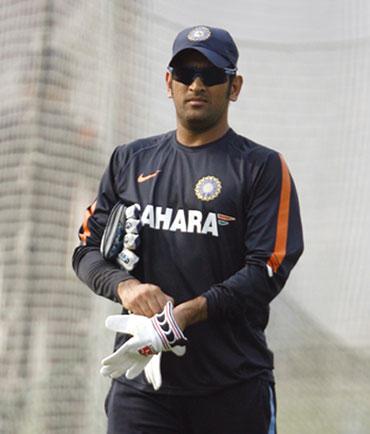 While the team, and the captain, have underperformed in the two drawn Tests against New Zealand, following an impressive 2-0 triumph over Australia, Dhoni also needs to be given the credit for the manner in which he has led the team in the last two years.
On occasions, he has been at his defensive best, trying to protect an underperforming tea.
On other occasion, when an in-form side hasn't managed to produce a result (as has been the case against New Zealand), he has made his displeasure.
Following the draw at Hyderabad, Dhoni wasted no time in blaming the wickets.
"If these are the kind of wickets we play on, then, maybe, we will need 10 days to force a result," he said in a concerned tone, before adding, ""There was not much for the bowlers.
"That is why, I think, they did what they could to the best of their abilities."
This explains how series he is as regards his role as a captain.
And under his captaincy the team has prospered. Along the way, Dhoni too has made some significant contributions with the bat. 
Rajneesh Gupta fragments the Indian captain's batting performance so far