Factbox on New Zealand captain Brendon McCullum, who will retire from international cricket after the second Test against Australia, starting in Christchurch from Thursday.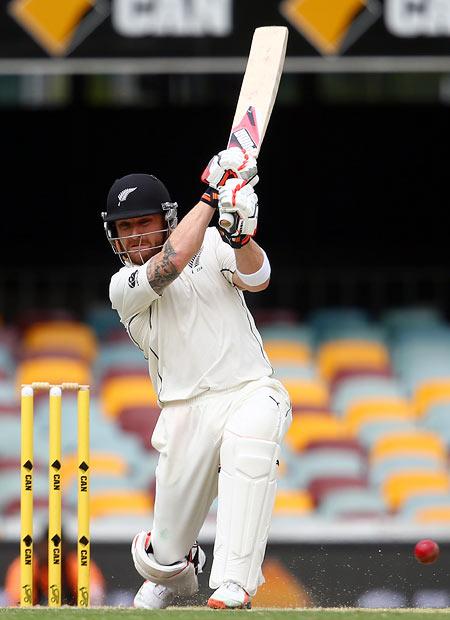 - Born: September 27, 1981 in Dunedin

- Made his New Zealand debut as a 20-year-old batsman in a One-Day International against Australia at Sydney in 2002, scoring five runs.

- Test debut came two years later against South Africa in Hamilton and scored his first Test century against Bangladesh that year.

- Played his 100th Test in the first match against Australia at the Basin Reserve, becoming the first player in world cricket to play 100 successive Tests from debut.

- In 2014 became the first New Zealander to score a Test triple century (302 against India) and 1,000 Test runs in a calendar year (1,164). In addition to his triple century, he had scores of 224, 202 and 195.

- McCullum has scored 6,283 Test runs with 11 hundreds and 31 half-centuries at an average of 38.07.

- He has hit 100 Test sixes, equal with Adam Gilchrist for the most in world cricket, and 200 in One-Day Internationals. He is the only man to have achieved both milestones.

- He has also taken 194 catches, mostly wearing the gloves, and 11 stumpings.

- Scored 6,083 runs in 260 One-Day Internationals with five tons and 32 fifties. He has a highest score of 166 in the 50-over format with 262 catches and 15 stumpings.

- The right-handed batsman is the only player with two international hundreds in Twenty20 cricket.

- Smashed a century in the first game of the inaugural Indian Premier League Twenty20 tournament.

- Has the third-highest score in Twenty20 cricket, an unbeaten 158 in the IPL, which he matched in a game in England in 2015. Has a strike-rate of over 136 in the 20-over game and scored 13 half-centuries.

- Named captain of New Zealand in all formats at the start of 2013, taking over from Ross Taylor.

- Led New Zealand unbeaten through seven Test series until the recent reverse in Australia, and to a first 50-overs World Cup final last year where they were again beaten by their trans-Tasman rivals.

- Announced on December 22, 2015 he would retire after the second Test against Australia in Christchurch.
Image: New Zealand captain Brendon McCullum hits out.
Photograph: Mark Kolbe/Getty Images