Will Sachin and SRK attend Virushka's wedding?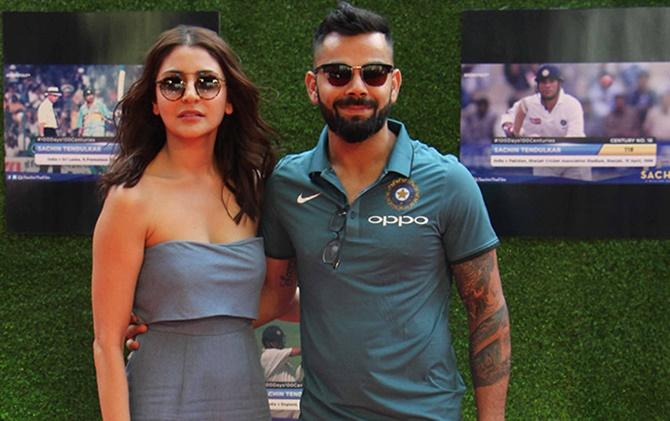 IMAGE: Are Virat Kohli and Anushka Sharma getting married in Italy? Photograph: PTI
For a while now, there has been much discussion about India Captain Virat Kohli and Bollywood star Anushka Sharma's wedding.
The skipper and the star are apparently planning to get married in Italy this week.
Though Anushka's spokesperson denied reports about her wedding, Anushka was spotted at Mumbai airport on Thursday night with her family and their family guru Maharaj Anant Baba.
The Sharmas were reportedly flying to Milan with Virat and his family scheduled to join them from Delhi.
If reports are to be believed, the couple have only invited close friends to the wedding -- a villa in Tuscany has reportedly been booked for the occasion -- and that may include Shah Rukh Khan, Aamir Khan, Sachin Tendulkar and Yuvraj Singh.
Mumbai newspapers reported that Colonel Ajay Sharma (retd), Anushka's dad, has invited the family's neighbours to a reception in Mumbai later this month.