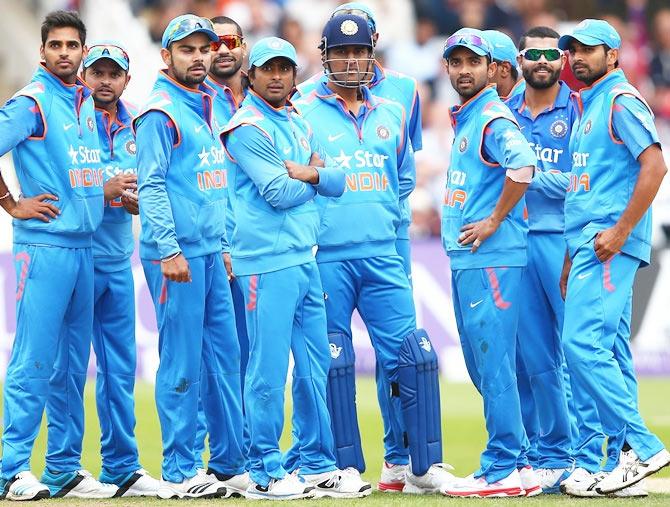 The Indian cricket team. Photograph: Michael Steele/Getty Images
Slamming the frequent team changes, former India skipper Ajay Jadeja said that captain Mahendra Singh Dhoni and the team selectors are not on the same page with regard team selection.
"The problem in Indian cricket right now is we don't know who is going to make it to the World Cup. Hopefully Dhoni will lead the side, but rest of the team is hanging in balance. There are far too many changes taking place to the side," Jadeja said on the sidelines of the Aaj Tak Salaam Cricket conclave in New Delhi on Saturday.
Jadeja is of the view that the current Indian side is not good enough to defend the World Cup.
"If you say Virender Sehwag will be in full form, Yuvraj Singh and Harbhajan Singh will be there in the team, then it's all together a different game. But with the current team, it will be difficult for India to defend the World Cup, because this team lacks skill," Jadeja said.
Former India left-arm spinner Murali Kartik seconded Jadeja. "I don't think India can win the World Cup with this team.
"Players who are doing well, they are dropped and it dents their confidence.
"I don't understand what they (selectors) want. If consistency is the criterion, they should stick with it. There are many good players who are out there but constantly dropping them dents their confidence," he added.
'Dhoni and India selectors not on the same page'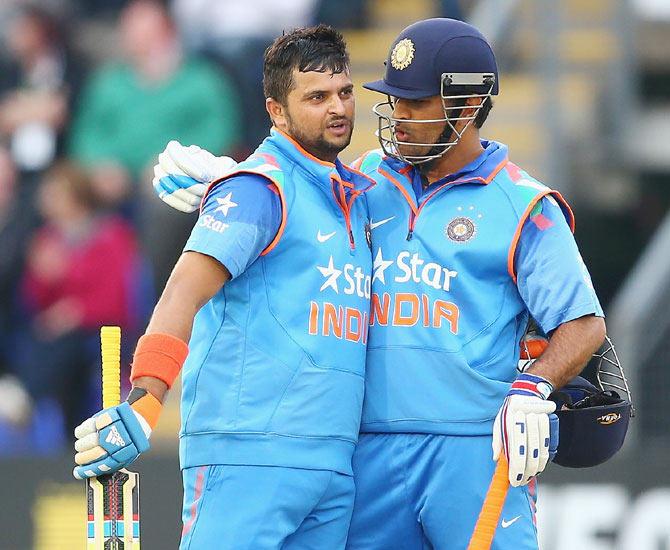 Suresh Raina (left) with capatin Mahendra Singh Dhoni. Photograph: Michael Steele/Getty Images
India will tour Australia for a four Test series, followed by a ODI tri-series, prior to the World Cup.
Citing the case as it is in the Indian Premier League, Jadeja said that India selectors and Dhoni are on a different page right now.
"You see, Dhoni and the selectors are on a different page right now.
"If you look at the Chennai Super Kings side, where there no selectors involved, that team has many players who are currently part of in the Indian side and are travelling for past six months.
"But when he (Dhoni) selects a side or is captaining the side, and he tosses the ball for the first over or the last over, whatever the case maybe, the bowler is entirely different, while the Indian bowler is sitting outside," said Jadeja.
"For example, the KKR team that played in the IPL had Umesh Yadav on the bench, whereas he gets selected for India. So there is some sort communication gap and too many people are involved. So I believe there should be only one leader.
"Whoever it is, be it Ravi Shastri, Duncan Fletcher or Dhoni, only one should take a call as you can only work on a strategy and the resources can only be utilized to the fullest extent if one person takes a call," he added.