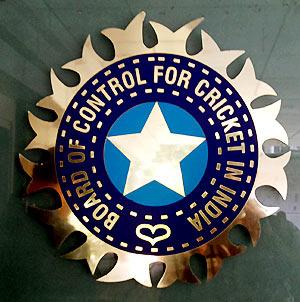 Telecom major Airtel has decided against renewing the title sponsorship contract with the BCCI for India's international matches at home leading to the Board calling a marketing committee meeting in Mumbai, on Thursday.

The Board of Control for Cricket in India's marketing committee headed by Union Minister Farooq Abdullah will meet to decide on the new title sponsors and will be inviting new tender bid documents from corporate houses who are willing to become series sponsor for India's next round of home fixtures.

Airtel had won the rights as series sponsors for all international and domestic matches played in India from September 1, 2010 to March 31, 2013 for a consideration of Rs 3.33
crore per match.
As existing sponsors, BCCI gave Airtel three months' grace period to renew its contract. With the company opting not to renew its contract, a 23-member BCCI panel under
chairmanship of Abdullah will now decide on the modalities of the tender invitation process.
Airtel bid for the series sponsorship after they lost out on the team's title sponsorship in July 2010. When the bid documents for the team's title sponsorship were opened for the period from July 1, 2010 to December 31, 2013, Sahara India Pariwar bagged the rights for the 42-month window at Rs 3.34 crore per match. Airtel, the other bidder, had quoted Rs 2.89 crore per match.