Clarke and Hughes's sister spending time with the bowler
'The real impact for the one who bowled the ball would probably be playing out weeks and months down the track when the shock wears off'
'Freakish nature of the incident would add an additional layer of complexity for Abbott to deal with'
The embrace of the cricket community would be paramount for Abbott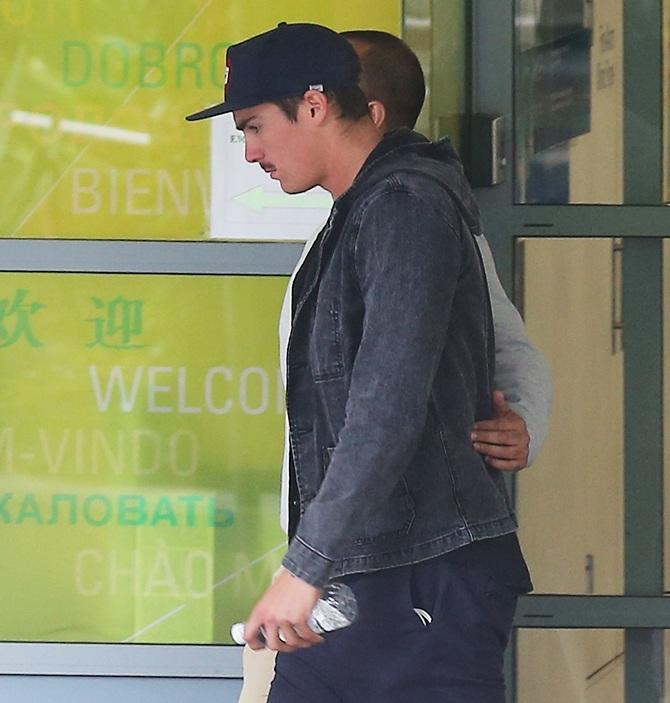 Sean Abbott walks out of St Vincent's hospital. Photograph: Joosep Martinson/Getty Images
People do not associate cricket with death and the shock loss of Phillip Hughes, against all rational expectation, will be the hardest thing for bowler Sean Abbott to deal with, according to trauma experts.
Abbott's short-pitched delivery struck Hughes in the neck during a domestic match on Tuesday, with the impact of the blow bursting an artery in the batsman's neck that led to his death in a Sydney hospital two days later.
The 22-year-old, a former teammate of Hughes's at New South Wales state, had been holding up well, Cricket Australia chief James Sutherland told reporters on Friday.
Sutherland's positive assessment flew in the face of many former players and pundits who suggested Abbott, a rising talent who debuted for the national team last month, would never bowl again.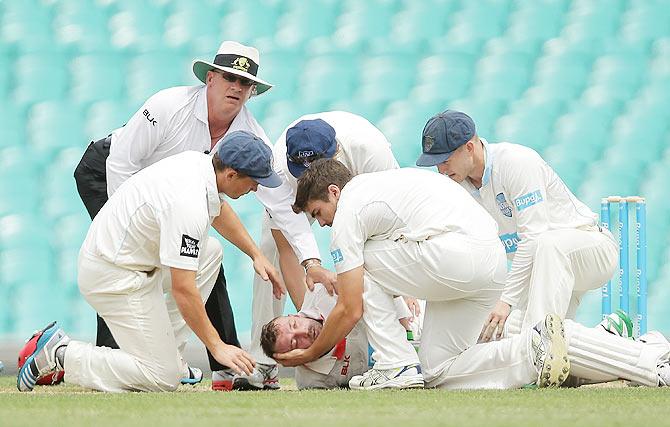 Sean Abbott cradles Phillip Hughes's head after after the left-hander was struck in the head by an Abbott delivery. Photograph: Mark Metcalfe/Getty Images
Trauma experts said no-one could really hope to understand Abbott's emotional state during a period of shock and the true impact would not become apparent for weeks.
"Right now, it's really early days," Michael Burge, director of the Australian College of Trauma Treatment in Melbourne, said on Friday.
"There would be experiencing shock, horror, all the usual trauma-related reactions but the real impact for the one who bowled the ball would probably be playing out weeks and months down the track when the shock wears off."
Burge, who has worked with car-crash victims and soldiers returned from theatres of war, said Abbott might be experiencing a similar trauma to that suffered by servicemen who have seen their colleagues fall in friendly fire.
However, the completely random and freakish nature of the incident would add an additional layer of complexity for Abbott to deal with in overcoming his grieving process.
"In unforeseen circumstances, when things aren't supposed to be this way, that tends to amplify that shock-type reaction and the self-blame, those things that people do to try to make sense of something that doesn't make sense.
"That can be quite damaging if they don't get some help in that way from the outset."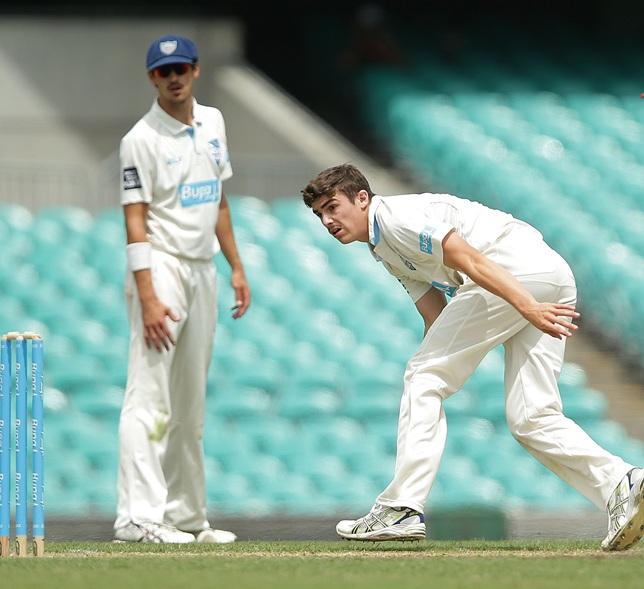 Sean Abbott. Photograph: Mark Metcalfe/Getty Images
The global cricket community has rushed to Abbott's defence, with Australia captain Michael Clarke and Hughes's sister spending time with the bowler.
He has had counselling and Cricket Australia said the bowler would have everything he needed to help him deal with the inexplicable tragedy.
Sports worldwide have produced athletes who have had to carry the grief of an involvement in the death of fellow athletes played out in the public glare. Some return to competition and others shun it for life.
Retired National Hockey League player Ron Harris played on after a hit on Bill Masterton that led to the Minnesota North Stars' player's death in 1968. Harris stated in his one interview on the subject that the play wasn't 'dirty' but it bothered him the rest of his life.
Foil fencer Matthias Behr's blade broke and fatally injured world champion Vladimir Smirnov in Rome in 1982 but he went on to win three silver medals at two Olympic Games after.
Experts said the embrace of the cricket community would be paramount for Abbott, while the power of ritual in honouring and remembering Hughes could be vital for the bowler's chances of returning to the sport successfully.
Australian sports have announced a number of grass-roots initiatives in respect of Hughes, ranging from black armbands on players to moments of silence before matches.
"Most people recover from trauma, particularly with good support," said Ann Cantwell-Bartl, a prominent Melbourne-based trauma and grief consultant.
"Grief can go on over a lifetime and healthy grief can also go on a long time. That doesn't mean the intensity of the grief need be so strong."