'If they can keep the fast bowlers fit they have a very good chance'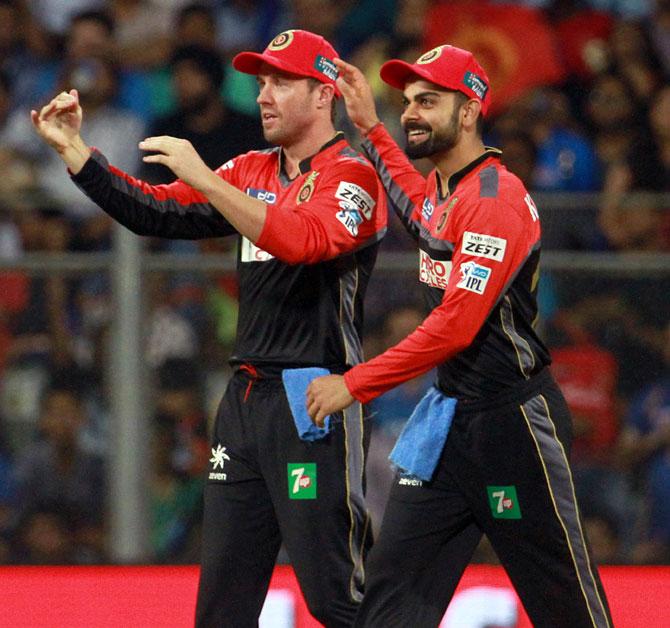 South African great AB de Villiers believes India 'have a very good chance' of beating Australia in the upcoming away series notwithstanding their recent losses overseas.
India played better in South Africa than what they managed in England but ended up losing both the high-profile series.
The batting let India down on both tours but de Villiers, who shocked the cricketing world in May with sudden retirement from international cricket, has backed their batsmen to do well Down Under in the four-Test series beginning in December. "They have a very good chance, to be honest with you. They came to South Africa, probably played better cricket (but lost 1-2). Lost in England now but once again first Test was on a knife's edge and could have gone either way, which would have changed the whole complexion of the series," said de Villiers, on Saturday.
"Going to Australia now, I think if they can keep the fast bowlers fit they have a very good chance. I saw some of the guys were not hundred percent fit (Bumrah and Bhuvi but have recovered now). If they can get all the fast bowlers ready, if not the best, they are one of the best bowling attacks in the world at the moment. And we know what the batting unit is capable of," said the 34-year-old.
The series opener in South Africa and England were fiercely fought but India failed to win the crucial moments of the game. De Villiers feels the trend of losing the series opener will have to change if India were to do well against Australia, who will be without their star players David Warner and Steve Smith.
"They have got to take the opportunity, especially going to Australia. If you slip first Test match there, it becomes a snowball. Actually anywhere in the world, the minute you are playing away from home, the way you start is very important. They slipped in South Africa and England and it snowballed (into a series loss)," said de Villiers on the sidelines of Royal Stag Barrel Select Perfect Strokes.
The discussion also involved the great hockey coach Ric Charlesworth, chess legend Garry Kasparov and four-time Olympic gold medallist runner Mo Farah.
Travelling teams including India are increasingly finding it tough to win overseas. To reverse the worrying trend, de Villiers would not want to tinker much with the playing conditions but he is open to the idea of doing away with the toss.
"(If visiting team gets to choose and there is no toss) it will force the home side to make an even wicket. And obviously the visiting team will decide on what it wants to do based on the conditions. Having said that, there is no better feeling than to tour and win (despite all challenges). It is the greatest feeling (to win in places like India and Australia). I would not want to change that," he said.
On his remaining cricketing career, de Villiers said he is not done yet and is looking forward to playing South Africa's newly launched domestic T20 league next month. He will also continue to play in the IPL.
"I am pretty happy with my decision (of quitting international cricket) but I am not finished yet. You will see me playing around the world in the next few years. Similar to what Mo Farah said, once that drive is gone a little bit (it is tough to continue). I still love the game but playing 12 months in a year got a little too much for me," he said.
"I have two little boys at home. I had to make a really tough decision. But as they say 'never say never'. You never know what is going to happen in the next six to 12 months. For now I am just looking forward to play some tournaments in months to come. It has been a very intense 15 years," he said.
Both de Villiers and India captain Virat Kohli love batting together during the IPL.
Asked who is Lionel Messi and Cristiano Ronaldo amongst them, de Villiers said: "There is surely lot of chemistry when we bat. We have a similar mindset about the game. We don't even say a word to each other when we are in the middle. It is pretty natural."
"I don't who is who. I think Messi is a bit better than Ronaldo and Virat likes Ronaldo so lets just stick to that. I will take that gladly," added de Villiers.