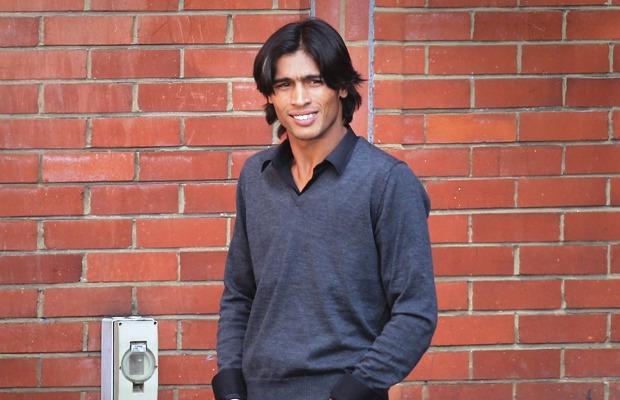 IMAGE: Pakistan bowler Mohammad Aamir. Photograph: Getty Images
His career handed a fresh lease of life, tainted Pakistan pacer Muhammad Aamir's attitude and behaviour would be as much under scrutiny as his on-field performances when he makes an international comeback, the PCB has asserted.
"The PCB has supported Aamir and given him a second chance to play for Pakistan again because he served his punishment and was cleared by the International Cricket Council (ICC) to play cricket again," Pakistan Cricket Board's Executive Committee head Najam Sethi told the media.
Sethi was also a Chairman of the Board in 2013 and '14. Sethi said there had been lot of discussion on whether Aamir should be allowed back into the team after being banned for five years following the 2010 spot-fixing scandal. The pacer has been picked for the upcoming limited-overs tour of New Zealand.
"Everyone has his strong views on this issue but now it is up to him how he makes the most of this opportunity. He will have to be on his best behaviour on and off the field. As his every action will be followed closely," he added.
"I think it is now Aamir's responsibility to adjust into the team and regain the confidence and support of his teammates and officials. He will have to watch his overall attitude and behaviour which will be closely monitored," Sethi said. He noted that the spot fixing scandal had badly hurt the image of Pakistan cricket five years back.
"I think Aamir should be very grateful he has got a second life. He must now not disappoint anyone," he stated. The PCB has also allowed Salman Butt and Muhammad Asif, who also served five-year bans and varying jail terms for the scandal, to play in the national one-day championship which gets underway on January 10.
Sethi said the Board was fulfilling all documentary requirements so that Aamir faces no problems getting a visa for the tour to New Zealand.
Chief selector Haroon Rasheed said the board had forwarded necessary documents after the foreign consulates and embassies reopened on Monday after the Christmas and New Year holidays.