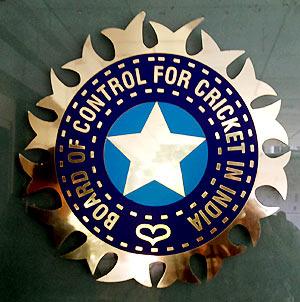 The Finance Committee of the Board of Control for Cricket in India decided to allocate a fund of Rs 50 crore for infrastructure development of the North Eastern states, informed Cricket Association of Bengal joint secretary Avishek Dalmiya, who also heads the New Area Development Programme (NADP).

It is learnt that the proposal was mooted by BCCI treasurer Aniruddh Chaudhry to create a fund for the NE development and was unanimously agreed by the members including finance committee chairman Jyotiraditya Scindia.

The matter has been placed before Committee of Administrator chief Vinod Rai for his approval.

"I have been given to understand that the Finance Committee of the BCCI has recommended to allocate a separate fund of Rs 50 crore for development of infrastructure in the Northeastern states. It is a much positive and a needed step," Dalmiya was quoted as saying in a press release on Monday.

The entire structure and layout for Development
of Infrastructure in the North Eastern states was created by NADP.
Such structure included among others development of full size cricket grounds, budget stadiums as well as indoor practice facilities. It also included a separate academy for the North East region.
Based on such structure, the NADP committee of the BCCI chaired by Dalmiya had laid down the ways and means of executing it and followed up the implementation work.
Steps had been initiated for creating indoor facilities in Meghalaya and Nagaland and also procurement of necessary cricket equipments for starting school tournaments in Sikkim.
However, now if such recommendation of the Finance Committee is approved by the COA, the Board would be able to either directly or through the associations take up all the balance infrastructure works which have been pending for a long time.
"Considering the pan-India approach, it is of utmost importance to ensure appropriate infrastructure is created in these states so that they are in a position to compete," Dalmiya added.